Batman Christian Bale Gave a Blatant Reason Behind Arnold Schwarzenegger Not Being Part of Terminator Salvation in 2008: "Franchise Doesn't Need Him Now"
Published 09/30/2022, 10:45 AM EDT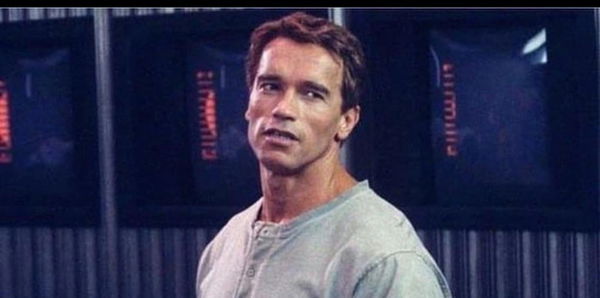 While it's challenging to find a way to succeed in one single domain, Arnold Schwarzenegger did it in three different areas. Starting from bodybuilding to acting to governing a state, the legend did it all with style. He is one of the three iconic bodybuilders who won Mr. Olympia seven times. Next, most of his movies were sensational and broke box office records, with The Terminator series being on top.
A year ago, 'The Dark Knight' A.K.A Christian Bale revealed the actual reason why Terminator Salvation was shot without Arnold Schwarzenegger. Was it because of his job, or was there a different side to the story?
ADVERTISEMENT
Article continues below this ad
Arnold Schwarzenegger missing in 
Terminator Salvation
Schwarzenegger's versatile personality is evident because of his achievements in every field he has worked in. He switched to acting from bodybuilding in the 1970s and played the role of Hercules in the film Hercules in New York. Since then, his journey in Hollywood started and maintained exponential growth.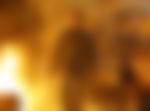 Arnold's most famous role is T-800 in the Terminator films. The series consists of six movies in total, out of which the bodybuilder took part in five. The 2008 sequel Terminator Salvation is the only film from the series without Arnold Schwarzenegger. 
Initially, it was said that they did not cast the legendary actor in the film due to his job since he was the governor of California back then. Nevertheless, Bruce Wayne, aka Batman from Christopher Nolan's The Dark Knight trilogy, gave a new angle to the story.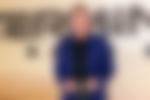 "Terminator 2 is the original nightmare of just being pursued that everyone has, but nowadays, it wouldn't really — we've seen so many guys who imitated him and it just became a little passe," said Christian Bale. "[The franchise doesn't need him now] because you can't just keep rehashing the same plot."
According to Bale, with time, the crowd's preference changes. The Terminator is indeed synonymous with a particular type of role involving guns and blood, but people do not like to watch the same thing all the time. Therefore, one can say that repeating the same plot over and over again would have done more bad than good. It was the main reason why there was no Arnold in Terminator Salvation, as Bale concluded.
Motivation from the bodybuilder
ADVERTISEMENT
Article continues below this ad
In 2018, Arnold Schwarzenegger once gave a speech that broke the internet. He spoke about his early life and revealed what drove him to work hard toward his goal.
"So let me tell you something, visualizing your goal and going after it makes it fun," said Arnold. "You got to have a purpose no matter what you do in life. You got to have the purpose."
ADVERTISEMENT
Article continues below this ad
Watch This Story: From Tesla Roadster to Hummer- Here are Arnold Schwarzenegger's most prized possessions
His words motivated the crowd and inspired them to work hard. 
Edited By: Simar Singh Wadhwa