"Body Crafted by Video Games": Uncovering the Story of a Gamer Who Lost 8.6 Pounds in 30 Days Just From Gaming in 2022
Published 01/22/2023, 6:00 PM EST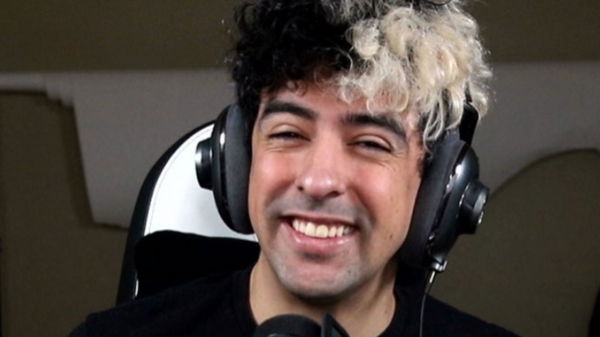 Over the years, fitness has become an essential part of people's lives, and it has also given rise to various working out techniques. While technology has blended into our daily lives, this famous YouTuber took bodybuilding to another level.
In one of his videos, famous streamer Skooch decided to go on a 30-day fitness diet challenge, but only via VR [Virtual Reality] gaming. Although it seemed like a fun and easy challenge, it was not all fun and games.
Virtual games help in real-life fitness
ADVERTISEMENT
Article continues below this ad
Skooch is a famous gamer and YouTuber who is known for his experimental and unique videos related to VR. The streamer decided to merge virtual reality and fitness, to test how the effectiveness of the futuristic device. In his video, Skooch said, "The truth is a lot simpler. Because I wanted to develop the world's first-ever gamer body. A body crafted by video games and video games alone."
The gamer started the first day of his challenge with the famous Beat Saber game. In this game, the player uses a controller to smash the boxes that come flying toward the person, based on the beat of the music. Although playing one's favorite music might feel like the easy method of exercising, this game proved otherwise.
Beat Saber requires continuous hand movement, and it is a task. "Standing up and having to swing your arms around for hours every single day is exhausting and time-consuming," confessed Skooch.
But did the game prove to be effective? Skooch soon began feeling the results of his workout, little by little, as he lost around 3 pounds in the beginning part of the challenge. However, the gamer soon got bored playing the same game every day and decided to explore some other fitness games.
Skooch's VR fitness journey continued
Skooch then decided to play the Bullet Hells and Ring Fit Adventure game, which involved more body movements than Beat Saber. "I could feel the routine of fitness games starting to form in my brain, but I had to keep it interesting so, I kept jumping around random games… It wasn't something I dreaded throughout my day like a lot of the other exercises I've done, this just kind of became part of my life," stated the streamer.
ADVERTISEMENT
Article continues below this ad
 

View this post on Instagram

 
For 30 days, the YouTuber kept on switching games and updating the fans about all the ups and downs he went through while undergoing this challenge. By the end of day 30, Skooch revealed his final results. "I started my journey at 186.2 pounds. And without many changes to my diet and doing VR and ring fit just about every single day for 30 days, I dropped to 177.6. Meaning I lost a total of 8.6 pounds," revealed the gamer.
ADVERTISEMENT
Article continues below this ad
Watch this Story: Top 5 most anticipated Nintendo games of 2023
Although it was not a drastic change, it could help gaming enthusiasts to stay fit. Since many online games include sitting in one place and not much body movement, these VR fitness games could prove a game-changer for many. Skooch's experiment with fitness gaming has proved that working out could be fun and games!
Edited By: Pritam Priyedarshi