Bodybuilding Legend Arnold Schwarzenegger Can't Hold His Granddaughter Without Daughter Katherine 'Freaking Out'
Published 05/23/2022, 9:00 AM EDT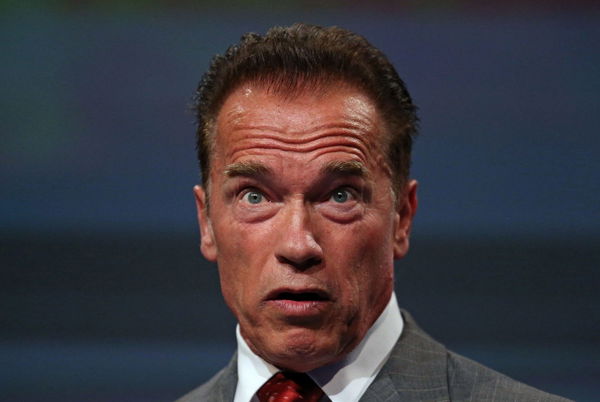 Arnold Schwarzenegger is a former bodybuilder, politician, actor, businessman, and a father of five. The world may see him as one of the strongest men, but for his family, he is a loving figure. Just two days ago, his daughter, Katherine, gave birth to her second child, making him a grandfather of two!
In an interview with Jimmy Kimmel back last year, The Terminator star talked about his daughter's reaction to him holding his first granddaughter, Lyla Maria Schwarzenegger Pratt.
ADVERTISEMENT
Article continues below this ad
Arnold Schwarzenegger and his granddaughter
Katherine Schwarzenegger is married to actor Chris Pratt. The couple has two beautiful daughters, Lyla and Eloise, and the second one is only a couple of days old! Lyla has spent quite some time with her grandfather, Arnold Schwarzenegger. But, according to him, every time he holds her, Katherine completely freaks out!
He told Jimmy Kimmel that he has never changed diapers for Lyla, even though he is quite practiced with his own children. The main reason is her mother's constant worry.
Schwarzenegger said, "Katherine is the expert gatekeeper. Whenever you touch her baby she's like, 'Oh my god, don't hold her like his!' I said, 'Katherine, come on now. I've held enough children in my hands. I know exactly what I'm doing. I'm an expert at that stuff.' But she just freaks out." He added, "I think it's natural."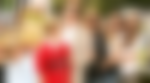 Lyla seems to be a tough kid, even showing quite the propensity for horseback riding. Schwarzenegger says she often plays with his pet donkey and miniature horse when she comes over.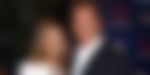 "She's already been at the house several times. And she sat on top of Lulu and on top of Whiskey. I think she's gonna be a great horseback rider."
Chris Pratt and Katherine Schwarzenegger welcome their new-born daughter
On Saturday, Katherine gave birth to her second daughter, Eloise Christina Schwarzenegger. On his Instagram, the 42-year-old actor, now a father of three, posted, "We are so excited to announce the birth of our second daughter, Eloise Christina Schwarzenegger Pratt. Mama and baby are doing well. We feel beyond blessed and grateful. Love, Katherine and Chris"
ADVERTISEMENT
Article continues below this ad
 

View this post on Instagram

 
It was reported they were expecting their second child back in December 2021. Lyla was born in August 2020, and the couple hopes to give their children a relatively normal life.
ADVERTISEMENT
Article continues below this ad
Do you think Katherine would bar Arnold from playing around with Eloise as well?
Edited By: Simar Singh Wadhwa