Bodybuilding Legend Arnold Schwarzenegger Doesn't Have a Seat on Mr. Olympia Throne; Two Stars Have Surpassed Him
Published 06/07/2022, 9:45 AM EDT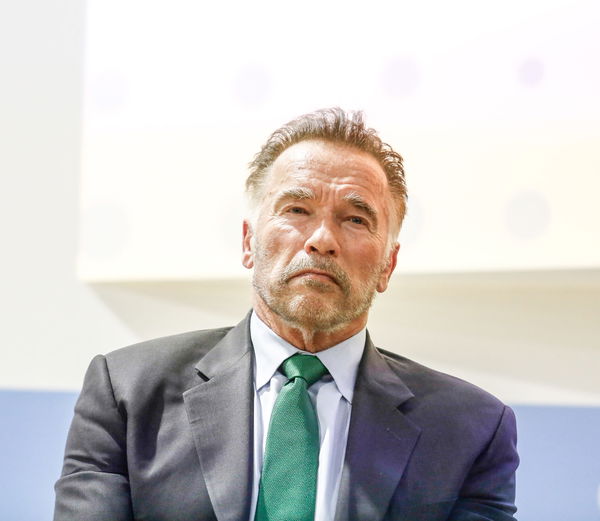 Arnold Schwarzenegger is probably the most iconic bodybuilder of all time. The Austrian immigrant's story is one of determination and hard work. It is the definition of the American Dream. With 5 Mr. Universe and 7 Mr. Olympia titles to his name, Arnold changed the definition of bodybuilding as a sport. At 23, Arnold became the youngest Mr. Olympia in 1970. And it lit a fire that continued burning till 1975 when he retired.
Arnold came back in 1980 to lift his seventh Mr. Olympia title, making him the winningest bodybuilder of the time. But is he still the one with the most titles?
ADVERTISEMENT
Article continues below this ad
Arnold Schwarzenegger overtaken by two bodybuilders
Over the years, the sport of bodybuilding has evolved drastically. Newer training techniques help bodybuilders push their limits further than ever before. Even the rules about how a competition should be judged have changed. With changing times and ways, two men stood the test of time and delivered their best for years.
Amongst those two athletes, the first was America's, Lee Haney. At 23, Haney debuted at the 1983 Mr. Olympia competition where he finished third. In the following year, Haney sat, for the first time, on the throne of Mr. Olympia. A throne he held for the next seven consecutive years. From 1984 to 1991, Haney won a record of eight successive titles, making him the bodybuilder with the most titles at the time.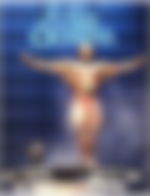 After spending a few years in the bodybuilding circuit, America's Ronnie Coleman qualified for the Mr. Olympia competitions in 1991. But, it was in 1998 that Coleman came out on the scene in the sport's biggest event. Ronnie 'Big Ron' Coleman won eight consecutive titles from 1998 to 2005. This meant he equaled Haney's record for most Mr. Olympia titles, and most titles won consecutively.
Not too far behind the two legends is another American–Phil Heath. He made his Mr. Olympia debut in 2008, where he finished third, becoming the first rookie to finish in the competition's top three since 1993. In 2011, he began the 'Heath Era' as he won seven consecutive titles until 2017. Although Arnold too has seven titles to his name, he won six of them consecutively and won his seventh after coming back from retirement in 1980.
Other achievements of Haney and Ronnie
ADVERTISEMENT
Article continues below this ad
Winning eight consecutive Mr. Olympia titles is no ordinary feat. The only two people to ever achieve feat also have other significant achievements under their belt.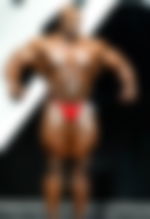 Ronnie Coleman was a middle linebacker at his University, where he graduated with a degree in accounting. Soon after, he became a Police Officer. It was after this that Coleman started training to become a professional bodybuilder. Along with his 8 Mr. Olympia titles, Ronnie also holds the record for most wins as an IFBB professional (26).
ADVERTISEMENT
Article continues below this ad
Lee 'Total-Lee Awesome' Haney has a career decorated with achievements of the highest order. He holds the record for most bodybuilders defeated in IFBB Mr. Olympia competitions (83). Lee also held the record for the 'heaviest winner' of the competition when he beat Dorian Yates in 1991. Incidentally, Lee never won two titles in the same city. Out of his eight wins, five came from different cities in the USA, and three came from cities in Europe.
Edited By: Simar Singh Wadhwa