Bodybuilding Legend Arnold Schwarzenegger Once Gave "Two Reasons" Why He Was Not Worried About His Son Dating Miley Cyrus
Published 07/06/2022, 3:07 PM EDT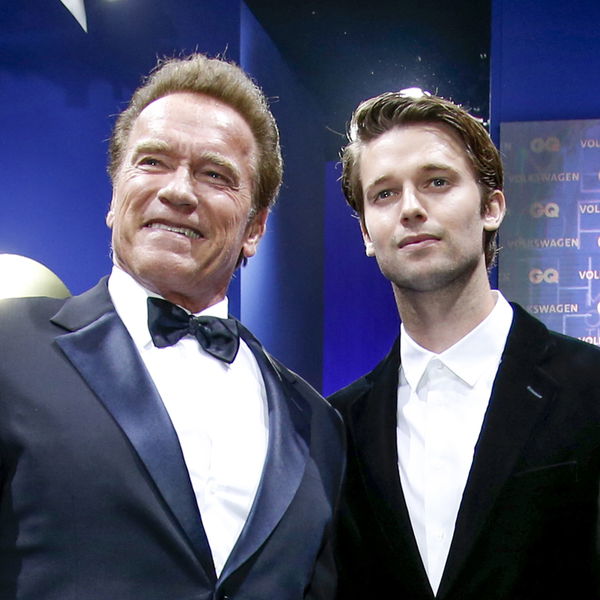 Parents trust their kids to make the right decisions during testing times. Most of the time, it is the values and ethics they have instilled in their children since childhood that makes for the boost in confidence. And it does not certainly change for celebrity parents. Arnold Schwarzenegger had similar things to say about one of his children.
ADVERTISEMENT
Article continues below this ad
The child the bodybuilder-turned-actor was talking about was his son Patrick. It was during a guest appearance on The Howard Stern Show in 2015.
ADVERTISEMENT
Article continues below this ad
The reasons why Arnold Schwarzenegger was not worried about son Patrick
During the show, Schwarzenegger talked about the relationship between Patrick and Miley Cyrus. The two started dating sometime in November 2014. However, Patrick and Miley parted ways in April 2015 after dating for around five months.
So when Arnie appeared for the interview with Stern, the pair had already gone their separate ways. During the show, the father-of-five articulated his trust for his son, Patrick, and his other children. Schwarzenegger offered two reasons for this belief.
Summing up his trust for his children, the former Mr. Olympia said, "Under normal circumstances maybe I would be nervous, but I'll tell you the two reasons why not."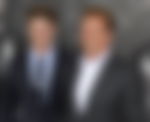 "One is, my kids are very strong. They have had their upbringing. They know exactly how far they can go and they should be adventurous, they should venture out and meet different people, so I was not worried about that," Schwarzenegger added.
The Terminator star continued, "The other thing is, when I did meet Miley Cyrus, when she came up to Sun Valley skiing during the holidays, I found out that she was a fantastic person."
The bond the duo share
ADVERTISEMENT
Article continues below this ad
As per age, Patrick is the third child of the legendary bodybuilder. The father and son share a close bond, much like his other children, and they get along great. The rising actor frequently goes on cycle rides along with his father.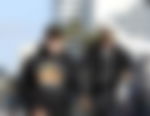 But Patrick never misses a chance to tease his father. Once, he joked how watching his father's first movie 'Hercules in New York' gave him the courage to pursue a career in acting. It was just good old humor between the father-son duo. And Patrick certainly did not mean to offend the Terminator star in any way.
ADVERTISEMENT
Article continues below this ad
Besides, it would not be wise to offend any version of the T-800!
Edited By: Manaal Siddiqui