Bodybuilding Legend Arnold Schwarzenegger Once Made A $45k Gesture For Greta Thunberg
Published 06/21/2022, 10:00 AM EDT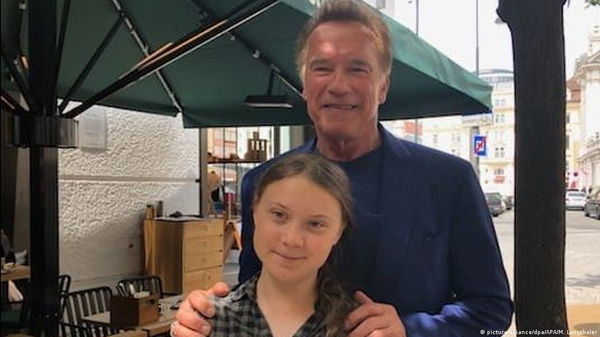 Arnold Schwarzenegger is a personality who doesn't stay away from the news for too long. The man finds one way or another to make the headlines. Given he was also a politician, being the center of attention may be a force of old habits. While he was often in the news for his bodybuilding antics, movies, politics, or his long-running feud with Trump, there was one moment that stood out from the rest.
ADVERTISEMENT
Article continues below this ad
The former action hero once sent a special gift to a 16-year-old girl. And it was no ordinary girl. She was 2019 Times Person of the Year.
ADVERTISEMENT
Article continues below this ad
Arnold Schwarzenegger gifted a Tesla to Greta
In 2018, a young girl from Sweden, Greta Thunberg, burst onto the scene. She became an internationally recognized climate activist with her school climate strikes and public speeches. She has since become an indispensable member of the environmental activist community.
In 2019, Arnold Schwarzenegger met with Greta Thunberg at a climate change conference in Austria. The Governator was admittedly 'star-struck' upon meeting with the teenager from Sweden and promised to do anything he could to help Greta. He even offered to lend her his electric Hummer during her visit to the States.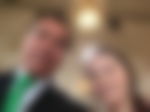 However, a spokesperson for Schwarzenegger said it would be challenging to get the vehicle across the country. So, Arnold did the next best thing and got Greta her own car. He arranged a Tesla Model 3 for Thunberg to use at her disposal. The car, being electric, was the perfect way for Thunberg to get around to places.
Notably, apart from being climate change activists, Arnold and Greta share another aspect. They were both receptors of some belittling comments by former US President Donald Trump. But it stopped neither of them from working towards their goals.
When Arnold and Greta went cycling
ADVERTISEMENT
Article continues below this ad
When visiting the US in 2019, Greta sent shock waves with her fiery speech at the UN Climate Action Summit. She became an instant inspiration for the likes of Arnold Schwarzenegger and Leonardo DiCaprio. While Leonardo showered Greta with praises, Arnold invited her over for a special date.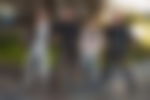 The unlikely friends went out cycling with each other. The duo was joined by Greta's father, Svante Thunberg, and Arnold's daughter, Christina Schwarzenegger. Arnold addressed Greta as one of his heroes and posted photos of their session on social media. Christina also shared the photos on her social media handles.
ADVERTISEMENT
Article continues below this ad
At 72 and 16, Arnold and Greta became the foundation of an unlikely friendship. With the former making sure his young friend had no problems getting around the US and Canada.