"Bro Is Horrified of the Pump": Shredded Ian Valliere Leaves the Bodybuilding World and Himself Terrified With His Insane Pump
Published 12/31/2022, 11:45 AM EST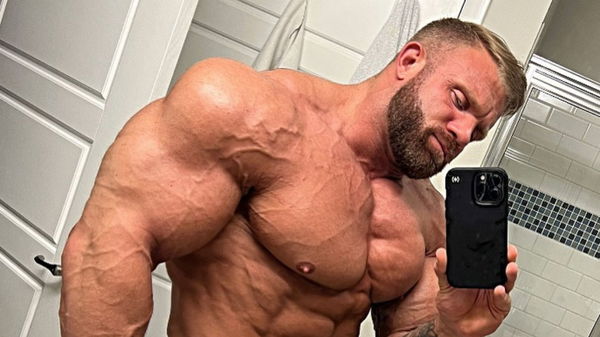 Bodybuilder Iain Valliere gave his all to win Mr. Olympia 2022. Valliere, who previously trained four-time Classic Physique champion, Chris Bumstead, decided to focus on himself for the competition and showed up with a pumped physique this year. However, even though Valliere couldn't secure his mark on the title, his recent Instagram post suggests that he is not a tad bit discouraged from doing what he does best!
Valliere came seventh in Mr. Olympia 2022. However, life has moved on for Valliere as his recent Instagram post suggested that he is hell-bent on emerging victorious in the upcoming bodybuilding championships. 
Fans react to Ian Valliere's insanely pumped muscles
ADVERTISEMENT
Article continues below this ad
Iain Valliere's physique was hyped up before Mr. Olympia 2022, thanks to social media platforms. Moreover, the bodybuilder shocked his fans with his insanely ripped physique in the competition. Even though he did not win the competition, it seems that Iain has refused to give up and to continue his training. 
 

View this post on Instagram

 
In his recent Instagram post, the bodybuilder flexed his insanely pumped muscles that shocked his fans. They had multiple reactions to it. More so, Iain's shocked expression himself was fascinating for many of them. Fans had diverse reactions to Valliere's pumped muscles. In fact, NFL player Brendan Gillanders was one of the fans to comment on it and acclaimed him as the "Monster."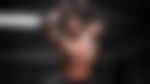 Whereas some fans saw the bodybuilder's expression and added some of the funniest comments, like, "bro is horrified of the pump," "When your mooslces are so big you shock yourself," and "The look you get when your scared of your own mass😂" Another fan wrote, "so freaky man's scared himself in the mirror."
Moreover, looking at Iain's pumped muscles, fans insisted him to participate in Arnold Classic 2023 which happens in March. One fan wrote, "Fucking wild man!! This will look absolutely insane come March time 😬 you doing the Arnold's?" Another said, "Do the Arnold." His unbelievable off-season pump left many wondering if he is "Competing at the Arnold Classic ?" As of now, Valliere has not disclosed his plans for participating in Arnold Classic. However, it seems fans really hope that he does. 
ADVERTISEMENT
Article continues below this ad
Iain Valliere apologized to his fans after Mr.Olympia 2022
Although Iain Valliere trained hard for Mr. Olympia 2022, he did not win. After the competition, he took to his Instagram story and apologized to his fans. He felt disappointed and embarrassed about his performance. He wrote, "Sorry to anyone I let down, who expected better from me. I wish I could have held up to the expectations."
Watch This Story | Bible of bodybuilding: 7x Mr. Olympia Arnold Schwarzenegger explained the book that got him into bodybuilding
ADVERTISEMENT
Article continues below this ad
Moreover, he believed that his training was not enough to compete with others. Let's hope he makes his strongest comeback in 2023. How did you feel about him finishing 7th in Mr. Olympia 2022? Let us know in the comments.
Edited By: Jahnabi Choudhury