"Didn't See Where the Sport Was Suffering": Ronnie Coleman Once Openly Disagreed With Arnold Schwarzenegger's Critical Take On Modern Bodybuilding
Published 01/20/2023, 2:30 PM EST
In a sport like bodybuilding, participants can have various strategies to bulk up well. Some might focus on intensive workouts, while others might watch their diet. Nevertheless, disagreements are quite common due to a variety of approaches. Bodybuilding king Ronnie Coleman swayed the audience's love toward him when he won the Mr. Olympia title eight times in a row. Similarly, legendary Arnold Schwarzenegger won hearts all across the world when he reigned as the Mr. Olympia champion for seven years.
Both the stars were respected for their individual approaches. In fact, just like any other bodybuilder, Coleman held Schwarzenegger to a high standard. Yet, in an interview with Muscle & Strength in 2016, the 8x Mr. Olympia brought up some disagreements with the legend.
Ronnie Coleman v/s Arnold Schwarzenegger: How did each view bodybuilding competitions?
ADVERTISEMENT
Article continues below this ad
Over the years, bodybuilding championships have evolved to include a wide variety of criteria. From posing to muscle definition, bodybuilders go through many rounds of judgment to make it to the top. However, Schwarzenegger has recently been critical of the process. According to him, modern-day bodybuilding has taken a hit in terms of judgment toward athletes, specifically their posing routine.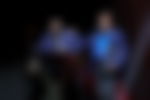 However, when Ronnie Coleman witnessed changes in the sport, he didn't see any drawbacks. In a candid conversation, Coleman confessed how he didn't feel anything wrong with the judgment criteria or the sport's standards going subpar. Thus, taking an opposite approach to Schwarzenegger.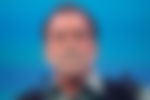 Speaking about the current condition of bodybuilding, Coleman admitted, "I don't think the sport was necessarily suffering. I didn't see where the sport was suffering or where the shows were bad so who's to say what had to be done?" That being said, the legend clarified that he didn't feel that Schwarzenegger was wrong to pick his stance. In fact, if the Terminator star would continue critiquing, it would only help improve the sport.
ADVERTISEMENT
Article continues below this ad
So how was it to pose during Arnold's era?
Bodybuilders entered a new era of championships when they were given scores for their posing routines, along with the usual criteria. This is significant since poses have always been iconic. When a bodybuilder forms a unique pose for himself, fans remember it for decades – case in point, Jay Cutler's quad stomp. So how did Arnold Schwarzenegger form a perfect posing routine?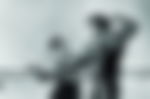 ADVERTISEMENT
Article continues below this ad
Well, Schwarzenegger aspired for perfection. In search of building a balance between aesthetics and grace, the legend sought help of ballet teachers. Added grace between poses, nailing the stance to show off maximum definition – Schwarzenegger trained to nail his routine. And boy was it fruitful! From fans to fellow bodybuilders – Arnold Schwarzenegger was popular amongst everyone for his posing.
Watch This Story: Epic Reactions by Fans to Arnold Schwarzenegger's Gigantic Frame and Workout Routines
Edited By: Pritam Priyedarshi