"Don't Fu*k Your Shit Up": Reigning Mr. Olympia Chris Bumstead Gave a Cold-Hearted Warning to People Ruining Their Lives in False Hope
Published 11/06/2022, 3:13 AM EST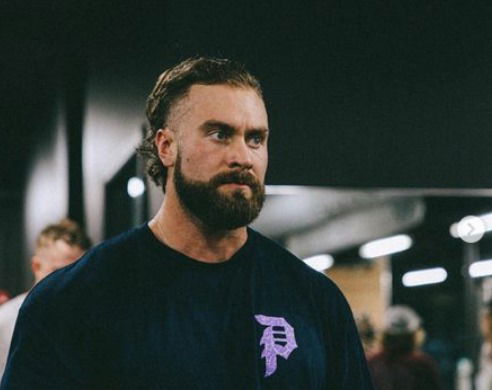 When it comes to bodybuilding, Chris Bumstead needs no introduction. He is the reigning Mr. Olympia Classic Physique winner. A couple of months ago, Bumstead gave a direct warning to a group of people. Those people are none other than bodybuilders who are trying to get into the big leagues and win it. Bumstead was serious about it while addressing the issue. It wasn't about him, but he does care about the future of bodybuilding.
Chris Bumstead is an IFBB professional bodybuilder from Ottawa, Ontario. He has won the Mr. Olympia Classic Physique competition in 2019, 2020, and 2021. Bumstead has also been the runner-up in 2017 and 2018. Currently, he is focused on the upcoming Mr. Olympia, which is just a month away.
ADVERTISEMENT
Article continues below this ad
Consider this a warning or advice from Chris Bumstead
Chris Bumstead, being one of the most iconic bodybuilders, addressed future bodybuilders regarding the consumption of supplements in June. He was really serious about the health-related issues that are a part and parcel of bodybuilding.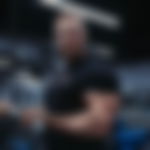 Bumstead started by asking, "What are you doing it for? You're going to win the Olympia?" and answered, "Probably not. Sorry. Only very few people, one a year, so you're probably not going to." Bumstead was straightforward. It was a cold-hearted statement, but he isn't wrong. 
"Just don't fu*k your shit up. Don't be an idiot," Bumstead said and continued, "If you love training, then go after the other things like natural supplements." He wants people to stay safe and not mess up their health to win competitions. He knows that bodybuilding is a dangerous sport, and people might go beyond their limits to achieve their goals, which might have adverse health issues after a while.
What's next for 'C-Bum'?
ADVERTISEMENT
Article continues below this ad
Chris Bumstead is also known as the 'King of Classic Physique'. He is ready for the next Mr. Olympia, which is just a few months down the road. The 2022 Mr. Olympia will be held from December 15 to December 18. Bumstead is ready for the enormous challenge of defending his title, and he is not only ready to defend but also eager to grab his next title.
ADVERTISEMENT
Article continues below this ad
What do you think about Chris Bumstead's concerns? Let us know in the comments section.
WATCH THIS STORY – 4 must-have supplements containing Nitric Oxide for attaining your intense bodybuilding goals