"I Don't Give a D*mn What You Look Like": Legend Flex Wheeler Warned Big Ramy's Rival Not to "Make the Mistake" He Made Against Ronnie Coleman
Published 11/13/2022, 6:30 PM EST

Follow Us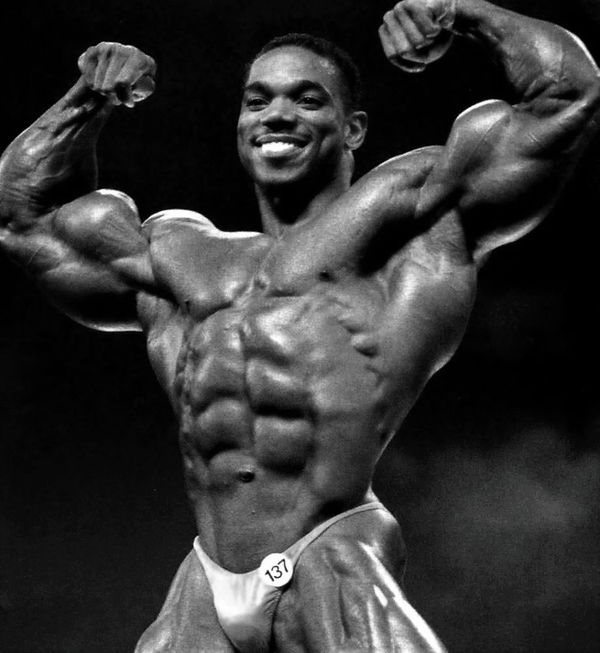 Bodybuilding's biggest competition, Mr. Olympia, is just a month away. Contestants are putting every ounce of set into building a competition-worthy body. Moreover, this year's competition will excite the audience again as the reigning champion, Big Ramy, will come down too. However, threatening Ramy's place at the top is William Bonac who recently received advice from Flex Wheeler. Bonac defeated Ramy in Mr. Olympia 2018. 
Although William defeated Big Ramy in 2018, he could not claim the Mr. Olympia crown in the following years. The previous year, Bonac came sixth in the competition. He showed significant development in Arnold Classic 2022. However, Bonac lost the competition to Brandon Curry in second place.
ADVERTISEMENT
Article continues below this ad
What bodybuilding advice did Flex Wheeler give to William Bonac?
Evidently, Bonac has been trying hard to win the upcoming Mr. Olympia. Ever since his defeat to Big Ramy, he is training hard to snatch the title from him. Bonac's hard work reminded the four-time Arnold Classic winner, Flex Wheeler, of his own bodybuilding career. He was startled to see Bonac's huge body at the latest guest posing appearance at the South German Cup NPC show. He caught everyone's attention for his herculean physique, and Wheeler understood Bonac's strategy for Mr.Olympia 2022.
 

View this post on Instagram

 
Flex figured out that Bonac was on the way to committing the same mistake as him. During Flex's career, he tried to emulate Ronnie Coleman's huge body size. This did not go down well for him later. He had to experience various surgeries, proving that getting bigger should not be a bodybuilder's goal. 
Therefore, in a recent video, Flex warned William about his strategy for Mr. Olympia. He told Bonac that his hard work was visible from the size of his body. However, he came straight to the point and explained to him, 
"I've made that mistake also. You're chasing an image that's portrayed to be the number one and you want to emulate that because that's identified to be number one right? But that doesn't mean that image is going to look good for me."
He also stated: 
"I made that mistake chasing Ronnie [Coleman] and getting too big. Don't make that mistake man. It's about being better. Better is better. Bigger isn't always better," 
Other veteran bodybuilders like Lee Haney are also of the same opinion, that chasing the size game against Big Ramy might not be the wisest thing to do. 
ADVERTISEMENT
Article continues below this ad
Wheeler explains what matters on the stage
Being a retired bodybuilder, Flex can differentiate between artificial and real things in a competition. He explained that all the talk, photos, and videos do not matter in a competition. He told in the video,
That doesn't mean a d*mn thing. I don't give a d*mn what you look like an hour before the show. Five minutes before you walk on a show, all that matter is that 15 or 20 minutes you're on the stage for prejudging and the night show. I don't give a damn.
ADVERTISEMENT
Article continues below this ad
Watch This Story: You're killing yourself very quickly: Joe Rogan and Guest once put light on bodybuiling legend like Ronnie Coleman putting their heart health at risk to regain their size.
After listening to Wheeler, Bonac realized he should not get carried away on the stage. Instead, he should concentrate when he is performing on the stage.