"He Could Have Killed": A 100-Pound Cougar Nearly Ended Arnold Schwarzenegger's Life on Total Recall's Set Once
Published 01/19/2023, 9:15 AM EST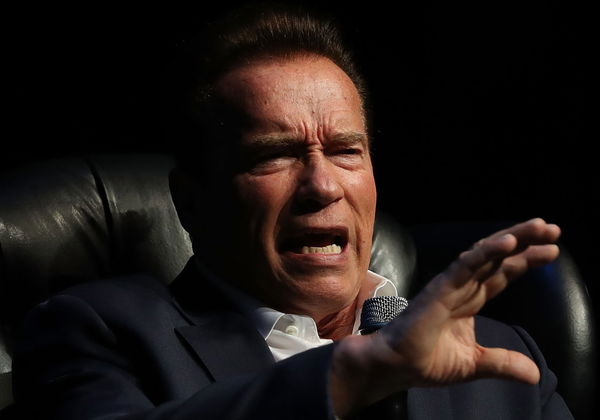 Legendary actor Arnold Schwarzenegger might be one of the most legendary and fittest people, but once, even he fell weak in front of a wild animal. While he was on the sets of Total Recall, Schwarzenegger faced a life-threatening incident with a 100 pounds cougar, whom he used to once pet.
One of the most anticipated autobiographies in the Hollywood industry has been the one by the Terminator actor himself, The Total Recall. The book briefly discusses the unfortunate event and from what one could gather from his admissions, he still thinks highly of his unusual pets.
Playtime turned risky for Arnold Schwarzenegger
ADVERTISEMENT
Article continues below this ad
It is no secret that Schwarzenegger is an animal lover. Hence, when he got an opportunity to play with a panther and cougar kitten, he did not let it slip. In his book, Schwarzenegger revealed that although they were wild animals, the Hollywood superstar loved to play with them. For months, Schwarzenegger spent time with the kittens every day.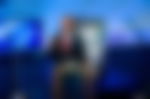 And by the end of the film shoot, they had grown into 7-month-old healthy animals. And that's where the trouble began. In his autobiography Total Recall, Schwarzenegger penned, "One day the cougar was lounging at the back of the RV when I stood up and walked toward the front. With no warning, he leaped all the way across the length of the vehicle and onto the back of my neck: 100 pounds of cougar knocking me forward into the steering wheel. He could have killed me with a quick bite to the spine, but he just wanted to play."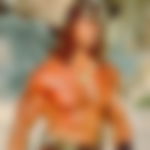 Although the wild beast uniquely surprised the Terminator actor, it still managed to earn Schwarzenegger's affection and love. He is still fairly assured that it did not intend to kill the actor. Besides this, although he was scared, Schwarzenegger also took a picture with a knocked-out lioness to share the memory with his kids.
ADVERTISEMENT
Article continues below this ad
However, the star is no stranger to animal accidents, as once his own pet made s surprise appearance. And this is how the actor handled it.
Lulu paused the meeting
As unique as Schwarzenegger's personality is, his choice of pet animals is a rarity too. The actor has a miniature pony Whiskey and a donkey Lulu, who is equally famous as the star. Once during an online interview for the Jimmy Fallon Show, Lulu decided to make a guest appearance alongside the actor. While the actor was talking, Lulu interrupted the video call and Schwarzenegger greeted her with a big smile and introduced her to the host.
ADVERTISEMENT
Article continues below this ad
Watch This Story: From Terminator to Total Recall, here are Arnold Schwarzenegger's iconic catchphrases
The Hollywood actor star loves his pets so much that he also produced personalized merchandise for both Whiskey and Lulu. Be it a cougar or a donkey, Arnold Schwarzenegger shares the same love for all.
Edited By: Jahnabi Choudhury