"Hope It Works Better": 57-Year-Old Bodybuilding Legend Faces Another Surgery After Surviving Over 40 in the Past
Published 12/07/2022, 7:15 AM EST

Follow Us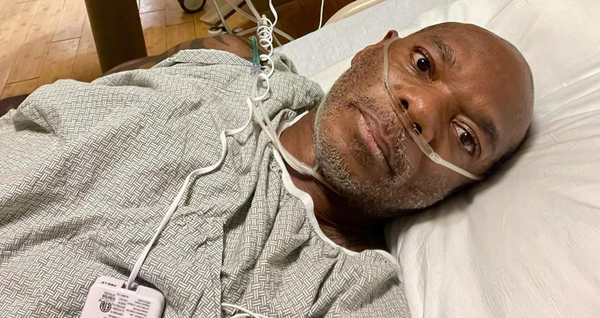 Flex Wheeler has dealt with severe health conditions over the years, which resulted in him undergoing multiple surgeries. While most of them were helpful, some of these surgeries had complications and ended up having an adverse effect on his body. One such surgery, his kidney transplant, had complications that occurred mid-way, leading to him having nine surgeries in 11 weeks. The medical drugs he was put on post the surgery worsened his mental health, resulting in him ending up at a mental institution and hallucinating for days. 
Flex Wheeler the 'Sultan of Symmetry' has been through probably over 40 surgeries to date. However, as indicated by his recent post, the count is about to go up.
ADVERTISEMENT
Article continues below this ad
Flex Wheeler is set to undergo a rotator cuff surgery
Flex took to Instagram to announce that he would be undergoing his third shoulder surgery, this time for his left rotator cuff. 
 

View this post on Instagram

 
Flex, who posted a video he recorded from his hospital bed before the surgery, said, "So getting ready for my third surgery on my left rotator cuff. Let's hope it works better this time than the last two times. God bless you all! I'll see you on the other side." 
He also wrote, "Let's try this again…rotator cuff surgery #3 on this shoulder…"
Stressing the importance of a sensible workout, he shared that it's better to take it easy on the training than end up at the surgery table. "Training properly, intelligently, is essential! Staying injury-free should be a goal for anyone regardless of goal(s). This is why intelligently looking at your program and applying it appropriately will help to keep you off the surgery table."
Why did Flex Wheeler have to get his leg amputated?
ADVERTISEMENT
Article continues below this ad
Flex's kidney transplant in 2003 is the one surgery that has had the most severe aftereffects. While the surgery was meant to save his life, more often than not, it nearly cost him his life. From depression and hallucinations to leg amputation, it can all be traced back to the transplant.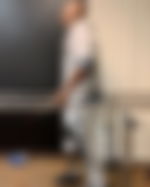 Flex was rushed to the hospital after a sudden kidney failure and a blood clot in 2019. On November 3, the lower half of his right leg was amputated. While the bodybuilder is still recovering from it and trying to get his life on track, he is at constant risk of losing his left leg too.
ADVERTISEMENT
Article continues below this ad
Watch Story: After Spending Millions of Dollars in Treatment Ronnie Coleman finally got positive results after this new treatment: "The pain is gone now."
Fans will hope that day would never come for the bodybuilder. Having said that, every bodybuilding enthusiast is praying for the champion's speedy recovery. What do you think of Flex's advice about the workout? Let us know in the comments.
Edited By: Simar Singh Wadhwa