Four-Time Arnold Classic Champion Flex Wheeler Once Struck an Iconic Bodybuilder's Signature Pose to the Amazement of Fans – 'Thought I Could Do It Too'
Published 10/17/2022, 8:30 PM EDT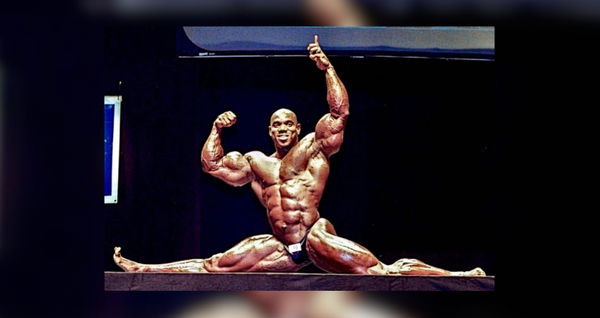 Flex Wheeler has an inspiring story behind his immense success in bodybuilding. The American legend grew up in a humble background and had to overcome social issues during his childhood. Despite suffering from dyslexia, he began training in martial arts and excelled in sports. Subsequently, he took up bodybuilding as a teenager which proved to be a turning point for him.
Earlier this year, Wheeler opened up about several issues like his bodybuilding career, past trauma, and his elusive Mr. Olympia title.
ADVERTISEMENT
Article continues below this ad
What did Flex Wheeler do to become one of the greatest professional bodybuilders?
Wheeler was involved in a conversation with Jay Cutler where he discussed his secret ingredient of success. After entering the professional bodybuilding world, Wheeler said that he chased 'whatever the winning physique was'.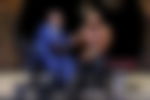 Further, he added, "I just emulated other greats, like Phil Hill, who had massive legs and did the splits, and I thought I could do it too, so I taught myself the pose."
Ronnie Coleman's surprise victory over Wheeler at 1998 Mr. Olympia
ADVERTISEMENT
Article continues below this ad
Coleman defeated the likes of Flex Wheeler, Nasser El Sonbaty, and Kevin Levrone to clinch the Mr. Olympia title in 1998. In the process, he won his maiden title at one of the most prestigious competitions in bodybuilding. Subsequently, he went on to add seven more titles to take his tally to eight Mr. Olympia titles.
Watch this story: Here Are Five Bodybuilders Who Gave Better Biceps Than Legendary Arnold Schwarzenegger
Talking about his defeat to Coleman in 1998 Mr. Olympia, Wheeler said, "Ronnie won Mr. Olympia 1998, and I wasn't really caring because I was so green. But I knew I didn't put everything into it, and I was ashamed of myself."
ADVERTISEMENT
Article continues below this ad
Further, he went on to add, "In 98, I was second in the Olympia, and I remember the pressure of being the next in line to win."
Despite his health issues and humble upbringing, Wheeler remains one of the greatest players to enter professional bodybuilding. His graceful stage presence and aesthetics were a treat to his fans' eyes.