"Big and Bulky With No Legs": Arnold Schwarzenegger 's Rival Detailed How He Easily Defeated Him Back in 1968
Published 08/23/2022, 10:45 AM EDT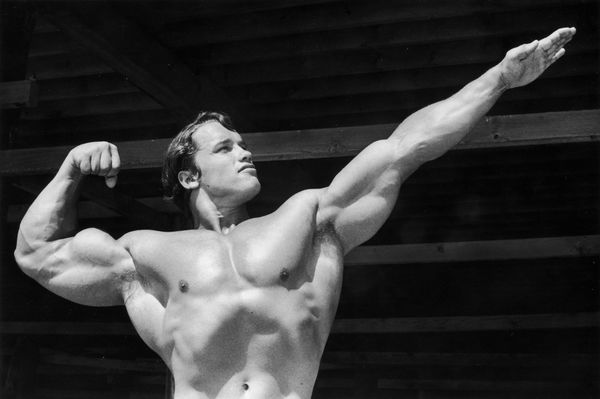 Legendary bodybuilder, Arnold Schwarzenegger was crowned Mr. Olympia six times consecutively. With 7 Mr. Olympia titles to his name, he is the third bodybuilder to achieve this feat. Arnold is one of the finest bodybuilders of his generation.
Schwarzenegger has proved himself in every field that he has put his mind to, be it bodybuilding, acting, or politics. Schwarzenegger was born in Austria and started developing an interest in Bodybuilding at the age of 15. He moved to California in his early twenties to build his career as a bodybuilder. The Austrian Oak participated in various competitions where he met a lot of other bodybuilders. 
ADVERTISEMENT
Article continues below this ad
Arnold Schwarzenegger at Mr. Universe
Arnold competed alongside legends but would still march out victorious. He was defeated only a few times in his career. One such legend who defeated Arnold was three times Mr. Olympia, Frank Zane. Frank Zane posted a blog on his website, where he talked about training with Arnold.
Recalling their first meeting at the Mr. Universe competition in 1968, Frank described his first impression of Arnold as," white and big and bulky with no legs, wearing white sneakers, seersucker pants, and a Hawaiian shirt!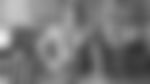 Frank was at his peak during that competition. Shedding some light on that he said, "I was in shape, had a good tan, and was cut, so I beat him and won that show pretty easily." Furthermore describing his accomplishment of beating Arnold, he said, "I was one of the only guys ever to beat him in competition, and that show was mine to win.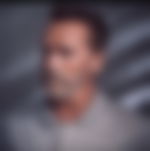 After the competition, they became great friends. Frank stayed at Arnold's apartment in California when he was there for a photo shoot. They would train together at Gold's in Venice. He believed that this was an ideal life as they would just work out and rest.
ADVERTISEMENT
Article continues below this ad
Frank's views on Arnold
The Hall of Famer described Arnold as a very focused bodybuilder. He felt that Arnold had some sort of magnetic force linked to him because of his ability to draw people closer to him. He relocated to California soon after a short stay at Arnold's apartment to fulfill his dream of becoming a successful bodybuilder.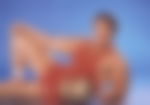 Frank and Arnold trained together in California and learned a lot from each other while they were training together. Both of them would do high-intensity volume training. "Our regimen was very focused, which I loved because that was how I'd trained alone for so many years", said Frank, as he described their training environment. They would often practice archery at a local high school during their free time.
ADVERTISEMENT
Article continues below this ad
WATCH THIS STORY: Arnold Schwarzenegger's Millionaire Female Co-star Once Opened up About their 35-Year-Old Close Relationship
Edited By: Rupak Kumar Jha