"Got Beat by a Chicken With 17-Inch Arms": Arnold Schwarzenegger Was Left in Disbelief After Facing Defeat by 5 Inches Shorter Frank Zane Back in 1968
Published 08/28/2022, 8:45 AM EDT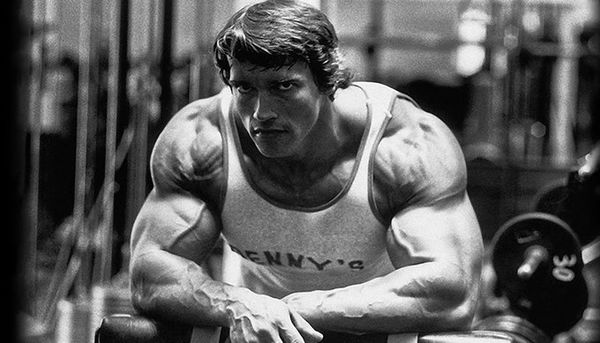 The legendary bodybuilder, Arnold Schwarzenegger, started bodybuilding at 14. Since then, he has never looked back. Arnold went on to achieve unbelievable records as a bodybuilder in his illustrious career. Arnold had many rivals throughout his career. But only a few of them could outdo him. Known for his bulky, muscular-toned body, the bodybuilding legend was famous for not accepting defeat at any stage of his career.
Throughout his career, the legend won 7 Mr. Olympia titles, but later Ronnie Coleman and Lee Haney broke his record with 8 titles each to their names. Arnold's drive for success is an inspiration for everyone because he has been triumphant in whatever he put his mind to. From a champion bodybuilder to a blockbuster actor and now to a successful politician, Arnold has achieved it all.
ADVERTISEMENT
Article continues below this ad
Arnold Schwarzenegger lost to this legend
Throughout Arnold's career, he had been defeated only a few times. The legend was victorious while competing against the best bodybuilders of his era. However, 3 times Mr. Olympia Champion Frank Zane has been one such rival who defeated Arnold. In 1968, Frank was Arnold's rival when they were competing for the Mr. Universe title.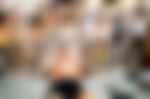 Zane while remembering Arnold's physique back then said, "He was just a big smooth guy without a tan. I didn't see him as competition in that show." He felt that Arnold was still a budding bodybuilder and was not ready to win the Mr. Universe title. Ultimately, Zane won the competition, which became the highlight of his career.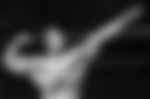 Losing to Zane left Arnold in disbelief. "I just got beat by a chicken with 17-inch arms," he said, describing Zane's body structure. Zane was 5 inches shorter than Arnold, and his body seemed to be less bulky. However, Zane had better body conditioning. Arnold's comment angered Zane a bit, but it soon faded away because of his friendly and diplomatic nature.
Arnold and Zane's friendship
ADVERTISEMENT
Article continues below this ad
Frank Zane got acquainted with Arnold for the first time during the Mr. Universe competition in 1968. Arnold was just a budding bodybuilder at that time. Arnold's drive for success made him sense that "The Austrian Oak" was destined for greatness. They both became great compatriots after the competition.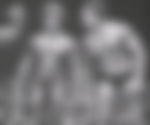 Zane stayed at Arnold's apartment in California when he was there for a media project. The training atmosphere at California motivated and excited Frank Zane a lot. He enjoyed training over with Arnold and other fellow bodybuilders. Due to that, he eventually relocated to California once and for all. Arnold Schwarzenegger and Frank Zane trained together at Golds. With the sole purpose of becoming great bodybuilders, they would all train together to strive for greatness.
ADVERTISEMENT
Article continues below this ad
WATCH THIS STORY:  Arnold Schwarzenegger's Millionaire Female Co-star Once Opened up About their 35-Year-Old Close Relationship
What do you think of Arnold Schwarzenegger and Frank Zane's relationship? Let us know in the comments below.
Edited By: Vibhanshu Kumar