"Got Some Monsters Up There": Jay Cutler Reveals Three Upcoming Stars Who Will Raise the Bar in Bodybuilding
Published 01/27/2023, 12:15 PM EST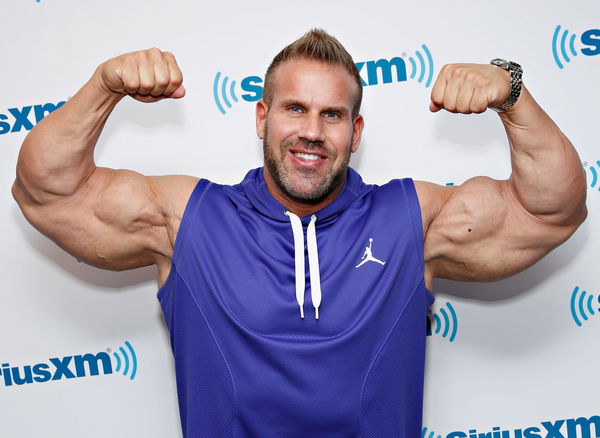 The face of modern bodybuilding, Jason Isaac Cutler, aka Jay Cutler, is a four-time Mr. Olympia champion. A six-time runner-up, he was the one who stopped the winning juggernaut of bodybuilding GOAT Ronnie Coleman from clinching the ninth title. Well-versed in the intricacies of the sport, the legend sat down with coach Milos Sarcev and Regan Grimes to discuss bodybuilding.
In a recent podcast, he reflects on the recent Arnold Classic lineup and the three names that can make big into the sport. The retired legend had a lot to say.
Jay Cutler speaks about the three bodybuilders and their prospect
ADVERTISEMENT
Article continues below this ad
For Jay, bodybuilding is a "width game." Addressing good friend and coach Milos Sarcev, he reflects, "he has got some monsters up there." Talking about the three names who will raise the bar in bodybuilding, he talks extensively about Andrew Jacked, Samson Dauda, and Nick Walker. Amongst all the new participants in 2022, Mr. Olympia Chinedu Andrew, aka Jacked, marked his presence the most. 
Speaking about him, Cutler remarked, "Even though he is not at his best. He is still a structured guy." Needless to say, there is a lot of potential that Jacked has in his future. Proceeding with the talk further, Cutler also talks about Samson Dauda. He currently trains under the guidance of 1989 Mr. Universe Milos Sarcev. Finishing at 6th, Dauda, as Cutler said, "is a structured guy."
Adding more, Cutler revealed how it will be hard for others to "pass those two people." Sharing his thoughts, he also talks about how "Nick Walker is just on a run right now." Jay adds that with these three guys, he does not see anyone else getting past this lineup. He also added how Dauda, who Sarcev coaches, can do much better with all the guidance, and they have high expectations.
Can Big Ramy win the Arnold Classic? Jay shares thoughts 
ADVERTISEMENT
Article continues below this ad
2X Mr. Olympia winner Big Ramy faced the biggest setback in his career when he lost the Mr. Olympia title only to secure the 5th spot. However, learning from past mistakes, Ramy is all set to start the new year on a fresh note. As he gears up to participate in the Arnold Classic, Jay shares his thought. He adds, "he can clean up like the front double, and the front lat we know he's strong from the side poses his conditioning lands right dude he's right in the mix to win this contest."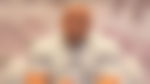 According to Cutler, Ramy is just in the right shape to win the title. He shows his faith in him and adds that he is not done. As for Ramy, he has recently gone for stem cell treatment. Needless to say, Big Ramy is working hard to get back into shape and win back his title. Hopefully, Jay's words will keep him inspired.
ADVERTISEMENT
Article continues below this ad
Watch This Story: "You Over-Complicate the Diet": 4x Mr. Olympia Jay Cutler Shares an Easy and Sustainable Way of Eating Healthy.
So, what's your take on Jay's thoughts? Do you think Jacked, Dauda, and Walker live up to his expectations? Share your thoughts in the comment section below.