"Grab This Giant…": Sylvester Stallone Once Violently Attacked Arnold Schwarzenegger Sowing the Seed for Their Over Decade Long Rivalry
Published 09/25/2022, 10:45 AM EDT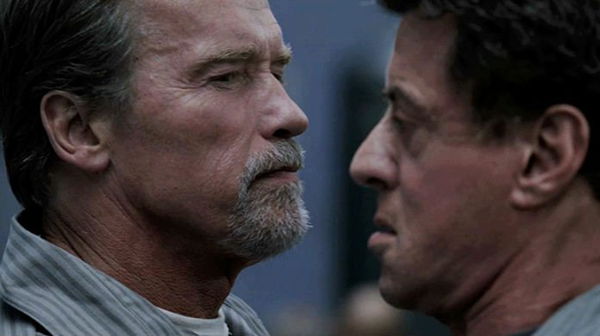 Arnold Schwarzenegger is one of Hollywood's most adored action heroes. But his rivalry with Sylvester Stallone is the most enjoyable thing during his career. Like no other actors, the two legends dominated the screens with their great movies.
They helped define an age of powerful, brutal, and definitive action scenes in the 1980s, greatly impacting upcoming movies. However, many fans were still unaware of the start of their conflict. All of these things started with just one bowl of flowers. 
ADVERTISEMENT
Article continues below this ad
Beginning of the conflict between Arnold and Sylvester 
According to the Express UK, once Sylvester Stallone threw a flower bowl which turned out to be a violent attack on Arnold. This incident occurred during an award ceremony; this later sparked the beginning of their infamous feud. It was the 1977 Golden Globes award ceremony.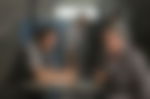 Schwarzenegger recalled the violent attack, "I managed to grab this giant bowl of flowers. And heaved it in his direction. It had lilies and tulips. It began a ten-year battle royale. And I thought: 'The gauntlet is down.'"
This occurred due to their movie performance at the box office. The box office breakthrough of Rocky's premiere in 1976 was Stallion's first significant commercial success. But his breakthroughs wouldn't occur until the early 1980s, when films like Rocky III and First Blood were released. Meanwhile, there was a movie by Stallone that turned out to be the biggest flop. But, of course, Arnold being Arnold, never left an opportunity to make jokes about it. 
Stallone's response to Arnold Schwarzenegger 
The movie's name was 'Stop, or my mom will shoot,' it was released in 1992 and became one of the biggest flops of Stallone's career. Taking a dig on this subject, Schwarzenegger has stated many times that he was the one who suggested he do the movie. However, several years passed, and Stallone never spoke on the subject.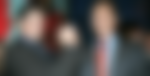 ADVERTISEMENT
Article continues below this ad
But a few years ago, Stallone shared a video on his Twitter handle. In the video, he gave the bodybuilder a clear-cut warning. He stated, "Okay, my big muscular friend, I saw you the other night on Jimmy Kimmel, kind of making fun of me… You know, telling the whole world about how you tricked me into doing the worst movie ever in my life. Nah, does it bother me nah."
ADVERTISEMENT
Article continues below this ad
Further, he added, "It's burnt into my memory or a horrible scar, nah. Maybe just a little bit. And I decided to write a sequel called for you called. Stop, or your grandmother will beat your a**." Despite this, they share a bittersweet bond because they sometimes get captured on camera goofing around.
WATCH THIS STORY: Inside $450 Million Worth Arnold Schwarzeneggers Insane Real Estate Empire
Edited By: Vibhanshu Kumar