"Had a Little Bit Too Much to Drink": Arnold Schwarzenegger Once Recalled Having Said the Most 'Stupid' Thing to Maria Shriver's Mother on Their First Meeting
Published 10/09/2022, 11:30 AM EDT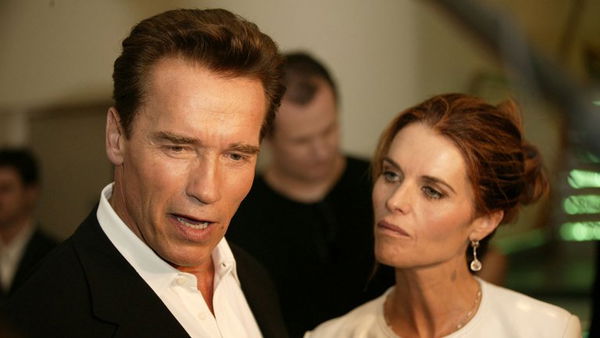 The name Arnold Schwarzenegger is well-known worldwide due to his vast accomplishments. He has made a significant impact on the bodybuilding industry as well as Hollywood. His personality is way more unique than many celebrities. Similarly, Arnold once left a long-lasting impact on Maria's mother while weirdly complimenting her.
At a charity tennis event hosted at her mother's house in 1977, Tom Brokaw brought Maria to the Austrian bodybuilder. And that was the very first time Shriver caught his attention. However, as Arnie went to meet her mother, he babbled something terrible.
ADVERTISEMENT
Article continues below this ad
Arnold Schwarzenegger appreciates Maria in a weird way
During an interview in 2012, the host questioned Schwarzenegger. She first asked him what he thought of Maria when he first saw her. There he described her like a poem of the moon shedding light on the most precious diamond in this world.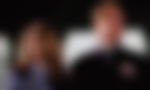 He said, "I was fascinated by her … because she had an extraordinary look. She had the dark hair that I always loved in women, she had this big smile. She had the most extraordinary personality, laughing all the time, full of joy, full of energy … I don't remember ever having met anybody like that."
Further, when the interviewer asked him what he first told Maria's mother. At that time, Arnie stated, "Yeah, something stupid, obviously, "I said, 'Your daughter has a great a**. I had a little bit too much to drink, I guess." Arnold liked every second of having the presence and charisma to draw people to him. He was excellent at grabbing people's attention from the beginning, but he also paid attention to them, which made people feel at ease around him. 
ADVERTISEMENT
Article continues below this ad
Arnold's chaotic love life
The legendary bodybuilder Schwarzenegger is adept at getting into the news. But more than that, his professional accomplishments gain his attention in the media and newsroom. Everyone was interested in his personal life once the news of his affair with a longtime housekeeper became public.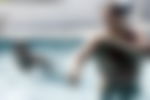 ADVERTISEMENT
Article continues below this ad
The Mr. Olympia winner title, Arnold, has expressed his fear from time to time in various interviews. He was pretty clueless about what he should be doing; he even addressed avoiding Maria for years. Finally, things became apparent, and the suspicions rose as Arnold's son, with his household help, Joseph Baena, started to resemble him. In 2011, Shriver separated from him but continued to co-parent their kids.
Watch This Story: Arnold Schwarzenegger achieved 28.5″ thighs by using these specific workouts
Edited By: Pritam Priyedarshi