Having Survived Over 40 Surgeries, Bodybuilding Icon Flex Wheeler, To Undergo Another Surgery After Training Mishap
Published 03/11/2023, 12:48 AM EST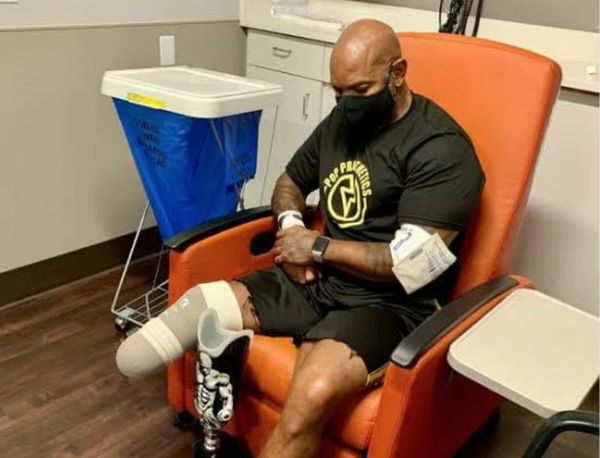 The journey for the Sultan of Symmetry, a.k.a. Flex Wheeler, has never been a bed of roses. Throughout his lifetime, Wheeler has suffered various life-threatening ailments. From battling a rare kidney disease to losing a leg, the 57-year-old fighter has faced various adversities. Now as he tries to use his experience to offer a helping hand to fans who might benefit from it, Wheeler has stumbled over yet another roadblock.
By now, Wheeler has survived over 40 surgeries, including leg amputation surgery. Unfortunately, after sustaining an injury in the gym recently, Wheeler might need to undergo another surgery to get it fixed. Taking to his Instagram, "The Sultan of Symmetry" announced his present health condition.
Flex Wheeler set to undergo another shoulder surgery
ADVERTISEMENT
Article continues below this ad
Earlier today, Flex Wheeler took to his Instagram to share his latest health update with his fan. Wheeler revealed it has been difficult for him to train in the gym with his son lately. Shedding light on the reason behind the difficulty, Wheeler said, "It was so difficult because this is my first time announcing but I ended up tearing my left rotator cuff again a couple of days ago. That's my third surgery on my left shoulder. And I still need to have the right side repaired. And I've been leaning and utilizing my right shoulder so much that it's even torn more."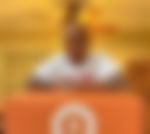 Moreover, Wheeler's surgeon told him it looked like a bump in his shoulder. As Wheeler prepares himself to cross another hurdle in his life, he adds, "So, again, hurdles in life, man. I went to the gym, I just trained using my right shoulder, not using my left because I just tore it again. There's always going to be some reason why you can't do something."
Ever since 2019, Wheeler's arms and legs have been at a risk because of his health conditions. While the surgeries have helped him save his arms until now, they weren't able to save his leg from getting amputated.
Left leg and arms are at risk
ADVERTISEMENT
Article continues below this ad
Back in 2019, Wheeler was once rushed to the hospital and operated on immediately. That day, his right leg was amputated. However, that didn't mean it was the end of Wheeler's health problems. Instead, it was revealed that over time, Wheeler has damaged his kidney and clogged an artery. While the amputation was done to ease these complications, Wheeler once opened up about the other threats looming over his head.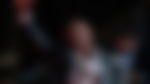 Flex revealed that he is still at risk of losing his other leg and/or either or both arms. This is because Wheeler's health condition attacks the limbs. Despite fighting for his health for several decades now, it seems to be an unending battle for Wheeler.
ADVERTISEMENT
Article continues below this ad
Watch this story: From Arnold Schwarzenegger to Chris Bumstead – Here Are the Top 5 Most Aesthetic Bodybuilders to Ever Compete in Mr. Olympia
Additionally, it wasn't that long ago Wheeler had undergone his third shoulder surgery. As Wheeler prepares for another surgery, we wish good health and a speedy recovery to this tough bodybuilder.