"He Failed 9000 Times"- Arnold Schwarzenegger Once Explained Michael Jordan's Life-Mantra Inspired Him to Seek Greatness
Published 06/16/2022, 10:19 AM EDT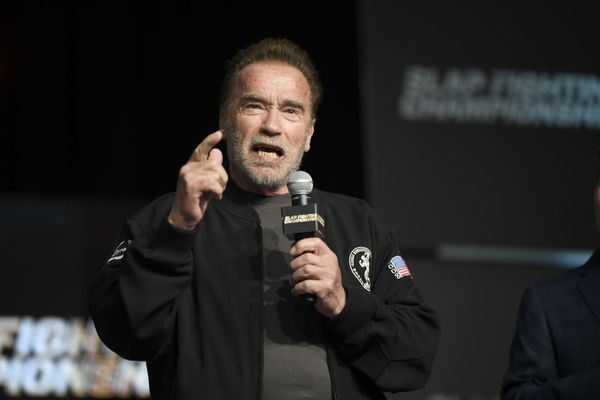 Failures are a part of life, much like success. Every successful athlete experiences failures during their career. Arnold Schwarzenegger also faced his fair share of failures in life.
ADVERTISEMENT
Article continues below this ad
However, he believes that failures are a part of life, and that is how one deals with them. They help define a person.
ADVERTISEMENT
Article continues below this ad
Arnold Schwarzenegger addresses audience on failure
The former bodybuilder addressed this issue during an appearance at an event. To draw from real-life inspiration, he provided the example of basketball legend Michael Jordan.
During the event, Schwarzenegger said, "Michael Jordan said in one of his interviews when they said, 'You're unbelievably the greatest basketball player of all times. I mean tell me about that.' "
"And he says, 'Well, you are just mentioning the successes.' He adds, 'For me to become the greatest basketball player, I missed 9,000 shots,' " the former governor of California continued.
He then proceeded to ask the audience if these events make the former basketball player a failure.
 

View this post on Instagram

 
"No, he is one of the greatest basketball players of all times, but he failed 9,000 times," Schwarzenegger added.
The Terminator star was trying to get a message through to the audience. This message portrayed that we all experience failure in some form, but that it is okay to fail as that is how we grow.
The bodybuilder-turned-actor referred to the time when Jordan famously spoke about his failures. The G.O.A.T. said, "I've missed more than 9000 shots in my career. I've lost almost 300 games. Twenty six times I've been trusted to take the game winning shot and missed. I've failed over and over and over again in my life. And that is why I succeed."
Addressing the audience, the Austrian Oak states, "What is not okay is, that when you fail and you stay down."
What was his opinion on failure?
ADVERTISEMENT
Article continues below this ad
This stance of the former Mr. Olympia agrees with the opinions of most athletes. Working in a competitive environment makes one likely to face these challenges routinely. And Schwarzenegger seems to be well aware of this.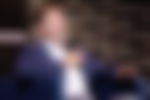 But failure to achieve something does not necessarily mean that one must give up all hopes to try again. One tastes success in life only when the person rises from their failure.
ADVERTISEMENT
Article continues below this ad
Therefore, the bodybuilding legend imparts a valuable lesson to the audience, asking them to learn from their mistakes and rise from their failures.