"He Would Do 600lbs": Jay Cutler Recalls 'Crazy' Difference in His Workout With Ronnie Coleman
Published 03/12/2023, 6:45 AM EDT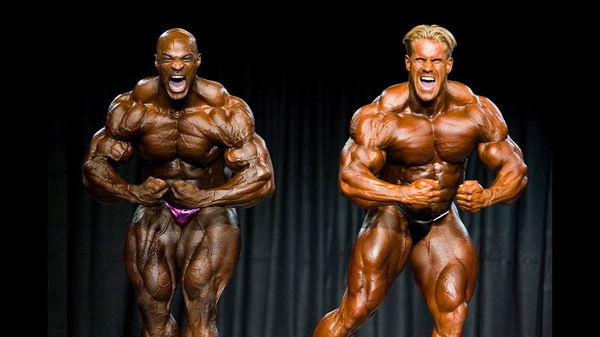 Ronnie Coleman and Jay Cutler have been two of the most prominent on-stage rivals in the bodybuilding community. While the pair would go head-to-head all the time during Mr. Olympia, they were good friends behind the curtains. Training for competitions and helping each other out in the gym, both would often observe the other' routine and rest patterns to strategize their approach.
Recently, in a video with Strongman champion Eddie Hall, Cutler reminisced about his training days with the 8x Mr. Olympia. When Hall questioned him about their training ways, the former bodybuilder had a lot to say. Let's take a look!
Jay Cutler and Ronnie Coleman mirrored their training regimes
ADVERTISEMENT
Article continues below this ad
The prep for Mr. Olympia was always a long, arduous process of bulking up, eating right, and getting the muscles defined. Although they competed against each other, Cutler and Coleman would often train together and even help each other out with training. This resulted in them often sharing routines, albeit customized to their strengths. Speaking to Strongman champion Eddie Hall, Cutler remembered an anecdote about these days.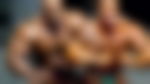 When Hall asked Cutler if Coleman would always train heavier compared to an average bodybuilder, the 4x Mr. Olympia champion affirmed. Ronnie Coleman would not only train intensely but also perform the same number of reps with heavier weights. The added intensity helped him get bigger and win more.
Recalling their training days, Jay Cutler told Hall, "I would squat to 400lbs for 12 reps. And he would do 600lbs for 12. And the first rep was exactly like the last rep." Looks like Coleman didn't just portray his strength, he also consistently kept up his strength throughout his workout. That's what got the legend eight Mr. Olympia titles and a positive reputation across the community. Despite training together and similarly, Cutler had once admitted how he would never be able to train like his on-stage rival.
ADVERTISEMENT
Article continues below this ad
Coleman's workout wasn't suited to Jay Cutler's taste
After their Mr. Olympia stint, Jay Cutler and Ronnie Coleman have been good friends, often attending events and filming together. In 2022, the duo came together for a video filmed by fitness influencer Jesse James West. During the shoot, Cutler admitted something about the training differences between his and Coleman's regime.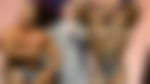 ADVERTISEMENT
Article continues below this ad
Speaking about their trysts with the gym, Cutler admitted, "Everyone has their style, though. I couldn't train how Ronnie trained". Over the years, Coleman's intensive training and routine were popular for not only his insane physique but also his downfall in terms of health. And while he and Cutler have been synchronous, the two bodybuilders had vastly different approaches towards grabbing the gold.
Watch This Story: From Arnold Schwarzenegger to Chris Bumstead – Here Are the Top 5 Most Aesthetic Bodybuilders to Ever Compete in Mr. Olympia
Edited By: Jayant Chhabra