"How Did You Do 140 a Day": Bodybuilding Legend Jay Cutler's Egg Consumption Leaves IFBB Champion Baffled
Published 01/16/2023, 8:20 AM EST

Follow Us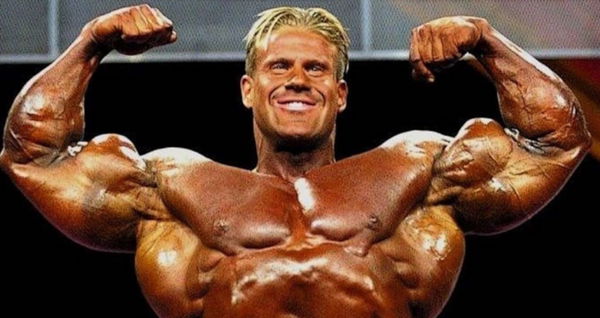 Consuming more than 4000 calories per day, Jay Cutler followed an insane diet to develop a perfect physique. In a frank conversation in 2023, Cutler revealed lesser-known details of his diet during his bodybuilding career. An unbelievable aspect of Cutler's diet involved an insane egg consumption that shocked IFBB bodybuilder Milo Sarcev. This happened when Sarcev was the guest on the Cutler Cast podcast. 
In the 59th episode of the Cutler Cast podcast, reacting to Cutler's massive egg consumption, Sarcev pointed out the fact that Cutler's diet was significantly different from his. His coach's decision wasn't unfounded as Cutler went on to explain the surprising reason why. 
Jay Cutler and Milo Sarcev's astonishing admissions on their diet and Arnold Classic 2023  
ADVERTISEMENT
Article continues below this ad
Talking about his protein consumption, Cutler told that he had 140 egg whites per day. More specifically, Cutler stated that he ate egg whites "30 at a time." Aghast at what he had just heard, Sarcev reacted, "How could you do 140 for the love of God." Later, Sarcev recounted, "I did the four times, 15 egg whites, so 60 egg whites a day." 
In fact, his coach Chris Aceto didn't like the fact that Cutler was doing cardio. Continuing, Cutler told how his coach increased Cutler's calorie intake to offset any effects of the cardio exercises. At that time, Cutler was doing fast cardio, which he later quit. However, the discussion quickly steered towards core bodybuilding. The fact that only six people had registered for the Arnold Classic 2023 till now came to Cutler as utterly "disappointing."
Arnold Classic, the 2023 edition of which will take place from 3–5th March in Ohio, is unarguably the second largest competition after Mr. Olympia. Looking at the current roster, Cutler also made a snide remark that he "thought of jumping in" the Arnold Classic event. To further stress the magnanimity of the event, Cutler narrated an interesting, lesser-known truth about why Arnold Classic still means so much to him.
What drove Jay Cutler to participate in the Arnold Classic? 
ADVERTISEMENT
Article continues below this ad
After he came second in the 2001 Olympia, he got a call from Jim Lorimer. Lorimer was the co-founder of the Arnold Sports festival along with Arnold Schwarzenegger. At that time, Cutler was in San Diego with his mother.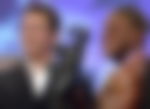 In fact, Lorimer invited Cutler to participate in the Arnold Classic. Post this, Cutler remembered calling his coach Chris Aceto, to ask his opinion about whether he should participate in the Arnold Classic. Aceto agreed and Cutler not only participated but also won the Arnold Classic title thrice. 
ADVERTISEMENT
Article continues below this ad
Watch This Story: From Ronnie Coleman's dominance to Arnold Schwarzenegger's 1980 Comeback, Here are the Top Bodybuilding Moments 
In simple words, Cutler was not one to spare a modicum of an effort to win bodybuilding competitions. What are your thoughts about Jay Cutler's diet and Arnold Classic 2023's importance? Share your views in the comments below.
Edited By: Jahnabi Choudhury