"I Am Embarrassed and Ashamed": Liver King Admits to Misleading Fitness World With Steroid Lie
Published 12/02/2022, 12:05 AM EST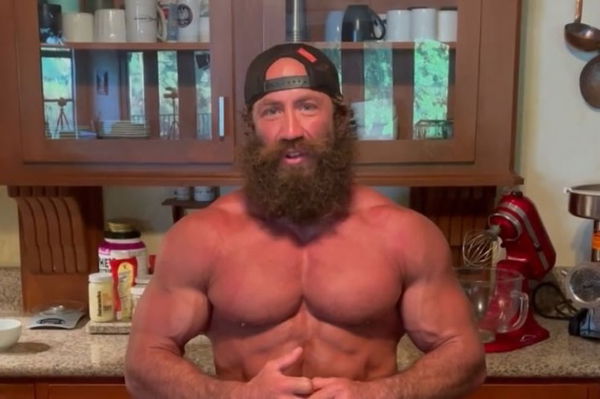 Brian Johnson, popularly known as Liver King, is making headlines, but not for the best reasons. After the series of events that allegedly uncovered Johnson's misleading claims of living an "ancestral" and "primal" lifestyle, the influence stands exposed. As opinions poured in, the US-based fitness influencer has now stepped in" to apologize."
Taking ownership of the events that unfolded, the social media influencer puts a rest on his alleged claims of "steroids" use.
ADVERTISEMENT
Article continues below this ad
Liver King pleads guilty 
With more than 1.7 million followers on Instagram and an impressive 3.5 million followers on TikTok, Brian Johnson is a known name in the fitness community. Following the appearance of "leaked emails," fitness and lifestyle guru Liver King reportedly stands exposed to using steroids.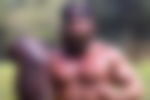 Taking to his official YouTube channel, the TikTok star has now cleared the air. Addressing the recent turn of events, he said, "I am embarrassed and ashamed." Taking ownership, he acknowledged, "I fuc*** up." Being a figure of social importance, he accepted that he was at fault. He straightway agreed he misled many people.
Sharing his side of the tale, he says, "I have stated that it is a complicated fuc*** topic, at least to me." He stated that before his catapult to online fame in 2021, he was rich and anonymous. But as his followers kept on increasing, he is no longer anonymous. Addressing his social media populace, he confessed that he never "expected this kind of exposure in the public eyes" He realized that he failed to comprehend the gravity of his position and did things the wrong way.
A look into Liver King's story so far
ADVERTISEMENT
Article continues below this ad
45-year-old Brian Johnson has been a vigorous advocate of "ancestral" and "primal" lifestyles. He used to claim that his mammoth body is fully natural and has never taken any "steroids." As his claim remained questionable through the years, Brian earned himself a loyal fan base. He also advocated his online business, Ancestral Supplements.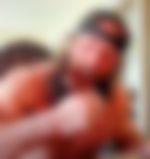 ADVERTISEMENT
Article continues below this ad
However, earlier this week, the claims of the influencer and his 'ancestral' lifestyle gig came to a halt. A fellow bodybuilding influencer and YouTuber 'Derek' made shocking revelations. Derek had earlier shared an hour-long video that exposed Liver King and his use of steroids. In the clip, Derek claims to have unearthed emails of Johnson and a bodybuilding coach that shows him taking close to three injections a day.
Watch This Story: From Young Age to Becoming a Beast Bodybuilding Legend Arnold Schwarzenegger's Insane Transformation
Edited By: Simar Singh Wadhwa