"I Don't Think I Can Do 1100"- Ronnie Coleman Revealed Millionaire Game of Thrones Star Can Do Deadlifts Even Legendary Bodybuilders Like Him Can't
Published 06/10/2022, 8:30 AM EDT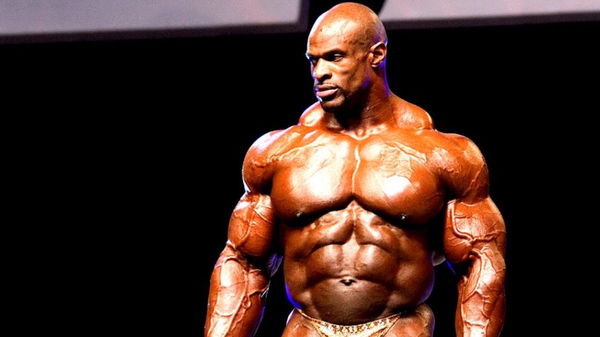 'Big Ron' Ronnie Coleman was one of the most dominating bodybuilders of the sport. The American stood tall over his competition, eight years in a row, to equal the record of Lee Haney. From 1998 to 2005, Coleman's physical attributes and physique were unmatched. People knew his weightlifting abilities the world over.
ADVERTISEMENT
Article continues below this ad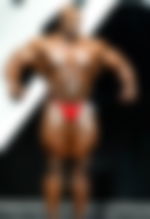 ADVERTISEMENT
Article continues below this ad
At his peak, Big Ron could deadlift 800 pounds of weight. But there is someone who makes Ron's deadlifting abilities look like a walk in the park. And he impresses even Coleman.
Ronnie Coleman discusses Hafthor Bjornsson
Coleman is one of the most successful bodybuilders of all time. He holds the record for most wins as an IFBB professional (26) and the record for most consecutive Mr. Olympia titles (8). With many wins under his belt, it is a given that Ronnie spent a lot of time in the gym. Weight training is essential in a bodybuilder's regime, and Coleman knows a thing or two about it.
Known across the globe for his ripped physique, and unparalleled physical attributes, there isn't much that impresses Coleman. But there is one man who has achieved remarkable feats of strength and has Ronnie in awe of him. Icelandic strongman Hafthor Bjornsson is a force to be reckoned with.
Notably, he is also an actor who played the role of Gregor 'The Mountain' Clegane in the famous HBO series, 'Game of Thrones.' Owing to the success of the series, Bjornsson has a net worth of about $2million.
Speaking about him in Joe Rogan's podcast, Coleman said, "Like this guy, I can't remember his name, but he deadlifted 1100 pounds." Joe reminded him of the name as he said, "that Game of Thrones guy, The Mountain." That's when Coleman said, "Yeah, that's a gift, you know, that's talent. Yeah, he's gifted, everybody can't do that. I did 800, you know, for a couple of reps, but I don't think I can do 1100. That's a lot of weight."
Coming from arguably the greatest bodybuilder, this was a perfect compliment for Hafthor. 
Strongman Hafthor Bjornsson
ADVERTISEMENT
Article continues below this ad
The famed strongman began his career as a basketball player. Debuting in 2004, Bjornsson's career was full of injuries, as he had to undergo multiple surgeries. But, he was a successful athlete, winning multiple Nordic Championship Titles. He started competing in strongman competitions in 2009.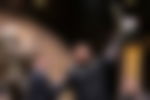 Owing to his massive physique, Bjornsson quickly became someone to look out for. He is the only person in the world to win Arnold Strongman Classic, Europe's Strongest Man, and the World's Strongest Man titles in the same calendar year. Experts consider him the strongest man to have ever lived because of his brute force.
ADVERTISEMENT
Article continues below this ad
With 30 wins in international competitions, Hafthor is the third most decorated strongman in history.
Edited By: Simar Singh Wadhwa