"I'd Buy 150 Pounds of Chicken at a Time" : Millionaire Jay Cutler Discloses the Insane Amount of Money He Spent on Food
Published 02/06/2023, 6:45 AM EST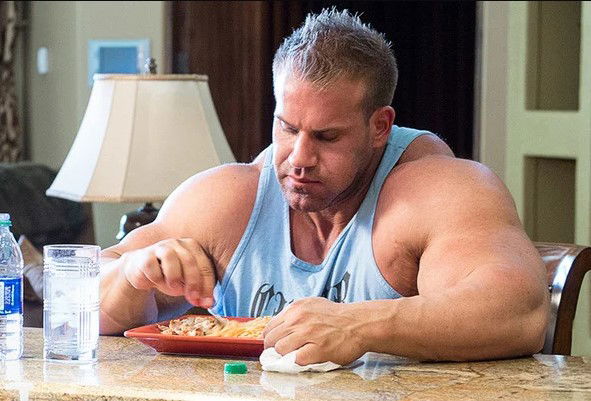 During his bodybuilding career, Jay Cutler followed a monstrous diet and consumed 5000–6000 calories daily. In a 2022 video, Cutler wow-ed everyone as he looked to open up about the laundry list of things he had to buy in order to sustain the physique that brought him four Mr. Olympia titles among many others. As he threw jolts of dietary information into the mix, the young hosts moved a little further back inch by inch in awe!
During his interview with the Iced Coffee Hour podcast, Cutler went overboard with factual details when he confessed to purchasing a cow as he was dedicated to eating 4–5 pounds of meat daily. Quoting an ordinary "internet" quote, "I eat for function, not for taste," the quad stomper's diet routine only goes to show the hard work that bodybuilders put their bodies through. 
30 dozen eggs and 150 pounds of chicken made up for Jay Cutler's diet in his prime 
ADVERTISEMENT
Article continues below this ad
The bodybuilding champion elaborated on how he ate 4 pounds of meat each day during his bodybuilding career. "I'd buy 150 pounds of chicken at a time", he described. Not only this, Cutler would also bring 30 dozen eggs and store them in his refrigerator. His dietary requirements alone burnt a huge hole in his pocket. "Back then I was probably spending maybe 50,000 a year on food", Cutler admitted.
Later, the bodybuilder narrated how he used to cook his own chicken breasts and steak on the barbecue grill. Selecting the food he wished to eat for the next week on Sundays, the bodybuilding champion organized his eating schedule. "Ate every two hours", Cutler disclosed, hinting at how serious and dedicated he was.  
Afterward, Cutler expressed how he managed to save money on eggs. "I remember getting them for free sometimes because I would publicize the Farm Stand I was buying them from", he remarked. This was not the only time  Cutler has spoken about his diet. In a 2023 episode of the Cutler Cast podcast, Cutler's statement about his diet surprised IFBB professional Milo Sarcev. 
ADVERTISEMENT
Article continues below this ad
Jay Cutler's statements about his diet that left Milo Sarcev astounded 
The bodybuilding champion stated that he had 140 egg whites each day which amounted to him eating 30 eggs at a time. Hearing this, Sarcev exclaimed, "How could you do 140 for the love of God."  Comparing his egg consumption to that of Cutler's, Sarcev would go as high as 60 egg whites every day in his prime.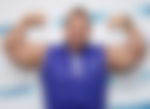 The quad stomper's statements about his spending on his food and his diet depict how winning bodybuilding competitions is only a minute fraction of the hard work and insane diet that bodybuilders adopt as a lifestyle. Jay Cutler's tremendous efforts will continue to inspire aspiring bodybuilders to show dedication and commitment to bodybuilding. 
ADVERTISEMENT
Article continues below this ad
Watch This Story: A Quick Look at One-Time Meals of Jay Cutler
Edited By: Jahnabi Choudhury