"I'm in the Weights Room"- AEW Star Follows the Guidance of Arnold Schwarzenegger to Maintain Fitness
Published 06/10/2022, 12:15 PM EDT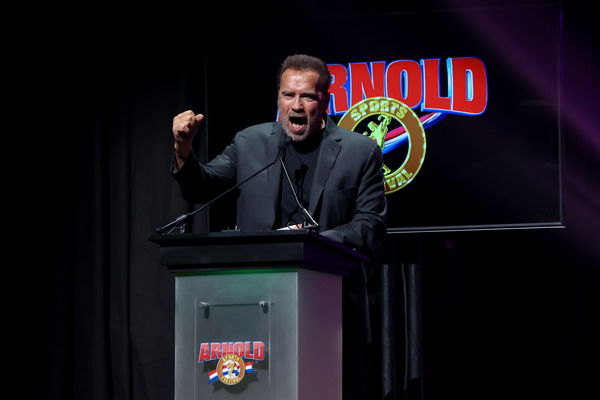 People who are passionate about bodybuilding closely follows the life of Arnold Schwarzenegger. Even 40 years after his retirement, the bodybuilder still inspires professional and amateur athletes.
ADVERTISEMENT
Article continues below this ad
However, his influence has rubbed off on other athletes outside bodybuilding too. Recently, a professional wrestler, Tyler Senerchia, has revealed the inspiration the former bodybuilder has had for him.
ADVERTISEMENT
Article continues below this ad
How Arnold Schwarzenegger helps Hook maintain his form?
Senerchia, who goes by the ring name, Hook, opened up during an interview regarding the influence the Austrian Oak had on him. Moreover, the 23-year-old wrestler also mentioned one of Schwarzenneger's fitness mantras, which he stated helped him build on his form.
Speaking to a prominent monthly men's magazine, the young wrestler said, "I train mostly with a bodybuilding psychology. I base my workouts off of what I'm seeing in the mirror. Like Arnold said one time, you can carve yourself out of stone."
Knowing to target the right muscle group is an impressive feat. And it seems that Hook has been doing just that.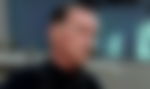 "If you know how to pinpoint spots that you want to hit and build up, then you can start to develop a certain aesthetic and look for yourself," added the wrestler.
When asked about his training regimen, Senerchia replies, "Six days a week, I'm in the weight room. Lifting. Cardio. I'm in there for a few hours. It's my favorite part of the day. It's therapeutic for me."
Spending time at the gym help target the right muscles to improve their form. However, proper training pertaining to one's sport is also paramount to function at the peak level. Keeping with this view, the wrestler added, "It's difficult with travel sometimes but I also try and get in the ring two days a week."
ADVERTISEMENT
Article continues below this ad
Tyler Senerchia is the son of a prominent wrestler
Schwarzenegger may be an inspiration for the wrestler, but he has another person he could learn from. It is none other than his father, Taz, who is the leader of the group Hook is a part of, Team Taz.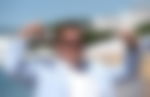 ADVERTISEMENT
Article continues below this ad
Moreover, Taz was a star during his wrestling days. And his son can certainly draw motivation from it. The former wrestler has numerous accolades to his name, including an ECW World Champion title. Currently, Taz is an announcer for AEW and leads his team in the wrestling promotion.