"It Shattered My Whole Body": Ronnie Coleman Recalls Unbearable Four Times the Screws Broke Inside His Body Despite Spending Over 2 Million on His Surgery
Published 09/29/2022, 11:45 AM EDT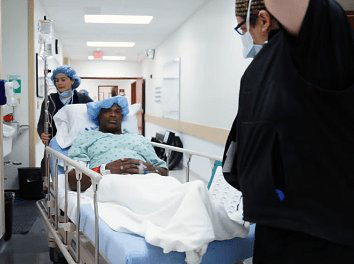 Bodybuilding legend Ronnie Coleman is known for his supremacy in the sport. His dedication and hard work helped him reach his peak in no time. Even after suffering from an injured back, Coleman never backed off from lifting weights and training hard. Furthermore, he bagged the IFBB Mr. Olympia title eight consecutive times and won hearts. However, after retirement, he had to undergo multiple surgeries. 
Earlier this month, the former bodybuilder talked about his painful surgery days; it was awful and distressing. Moreover, he remembers the time when the screws broke inside his body four times. 
ADVERTISEMENT
Article continues below this ad
Ronnie Coleman and his surgeries
A lecture on bodybuilding won't be complete without introducing Ronnie Coleman. Renowned as the GOAT, the bodybuilder is well-experienced and masters the sport. Even after his retirement, fans and followers take inspiration from him.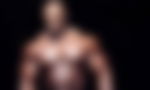 After his retirement in 2007, Ronnie started paying attention to his health. Following that, Coleman had 13 surgeries involving his neck, hips, and back. Moreover, his body accommodated 14 screws, two rods, and two cages to date.
Recently in an interview, the muscleman talked about his post-retirement life, which is filled with surgeries. Emphasizing the same, he shared a horrifying incident from his hospital days. Even after spending more than $2 million on his surgery, the screws broke inside him four times.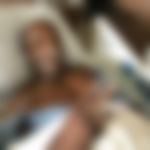 "The screws broke about four times and every time they would break, they would have to go in and replace it," said Mr. Olympia champ. 
In the same conversation, he added, "Right out of surgery, I get to my room, nurse comes in and said, 'Hey, I need to change your bandage.' I'm like, 'already?' She's like, 'yeah.' I turn over, pow! Right there in the hospital bed. It shattered my whole body. Like I said, it happened four times in a row."
Going through so many surgeries must be terribly difficult for Ronnie. Nonetheless, nothing seems to be able to stop the elite bodybuilder from getting on his feet. 
Words for Arnold Schwarzenegger
Ronnie Coleman and Arnold Schwarzenegger have been the two most prominent names in bodybuilding history. The two belong from two different eras but carry immense respect in their hearts for one another.
ADVERTISEMENT
Article continues below this ad
Last year Coleman received the Lifetime Achievements Award and gave an emotional speech at the 2021 Arnold Classic.
"People always ask me 'who do you think is the greatest bodybuilder of all time' and I always say Arnold and they say 'why you say that we were thanking you,'" said bodybuilding icon Ronnie Coleman.  
Furthermore, he added, "Well back in the day when Arnold did it, he didn't have the technology I had. He got all that mass and class in size with pure hard work, dedication and faith."
ADVERTISEMENT
Article continues below this ad
Watch This Story: Six bodybuilders who can defeat 8-time Mr. Olympia Ronnie Coleman in beast-like structure
Arnold Schwarzenegger, Coleman's senior, is a seven-time winner of the Mr. Olympia championship. Technology can bring significant changes and make things less strenuous. Therefore, Coleman's speech helped throw light on a different perspective regarding the sport. 
Edited By: Simar Singh Wadhwa