"It's Not Fair": Uncrowned Mr. Olympia, Flex Wheeler, Gave a Simple Answer to a Life-Long Bodybuilding Debate in 2020
Published 12/07/2022, 8:45 AM EST

Follow Us
Flex Wheeler has been a mainstay in bodybuilding for 30+ years. Hailed as the Sultan of Symmetry, Flex represents the bygone ear of bodybuilding. The one popularly referred to as the "Golden Period" by fans and bodybuilding enthusiasts. Though much like Ronnie Coleman, he remains unimpressed by the present-day bodybuilders, he strongly opposes the idea of drawing a parallel between the two.
During a 2020 interview with Valuetainment as the champ was asked to compare the yesteryear bodybuilders with the present-day contestants. His response? Critical but respectful.
ADVERTISEMENT
Article continues below this ad
Flex Wheeler made his stand clear
Having competed with champions like Dexter Jackson, Ronnie Coleman, and others, Flex is well-versed in the intricacies of the stage. Sharing his perspective about drawing parallels between two different times, he emphasizes that men should be treated with respect.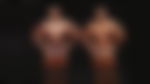 Sharing his perspective, the Arnold Classic Champion said, "these men are champions. It's just a different era, and so it's not fair to compare them because we're not in that era anymore." Flex thus wanted to hint that drawing comparisons like this will bear no results. According to him, there is no reason to be rude to these people or hurt their feelings.
Paying his respect and handling the question with sensitivity, Flex added that Brandon Curry and Dexter Jackson deserve nothing but respect. Having no ill feelings for fellow competitors, he added, "it's not personal, and I can't laugh about it because it's not funny because you're talking about men who are working very hard." Displaying true sportsmanship, Flex thus again showed why he earns the respect of the bodybuilding fraternity.
ADVERTISEMENT
Article continues below this ad
Flex's words of wisdom to William Bonac
As William Bonac is an inch closer to claiming his first-ever Mr. Olympia title, The Sultan himself stepped in to advise him on the upcoming Mr. Olympia Champion. Making his advice direct, the Arnold Classic winner guides Bonac to not chase the size of the reigning Mr. Olympia Mamdouh' Big Ramy.'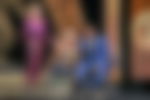 Shocked to see Bonac guest pose, the bodybuilding legend took his time to look at him. Being aware that Bonac has worked hard for the competition, Flex advises Bonac not to chase after images. Having done the mistake himself, the expert says not to fall for the pre-set notions of 'body physique.' Speaking on it, he said, "bigger isn't always better." Hopefully, Flex's guidance will come in handy for Bonac. With just a few more days from Mr. Olympia, fans are more than excited!
ADVERTISEMENT
Article continues below this ad
Watch this story: A quick look at the genesis of the bodybuilder who received the title 'Uncrowned Mr. Olympia'
Edited By: Simar Singh Wadhwa