"It's Unbelievable, Look at This Knife": Arnold Schwarzenegger Hilariously Trolled Rival Sylvester Stallone Openly After His Charity Event in 2019
Published 10/03/2022, 10:16 AM EDT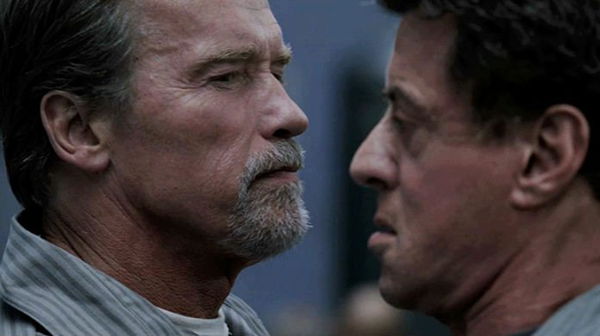 Due to the movies like Terminator and True Lies, Arnold Schwarzenegger is one of the most beloved action heroes of Hollywood. However, the best part of his career in the movie industry has been his competition with Sylvester Stallone. Both legends commanded the screens with their magnificent films like no other actors ever had.
However, this greatness has created long-lasting trouble between them. Nevertheless, they share a bittersweet bonding throughout the years due to their enemy-friends relationship. 
ADVERTISEMENT
Article continues below this ad
Arnold Schwarzenegger mocks Sylvester Stallone 
The former governor of California, congratulated Stallone on his movie, Rambo: Last Blood, through an Instagram video. In addition, Arnold didn't shied away from criticizing Rambo's knife that Stallone had autographed, and was donated to charity.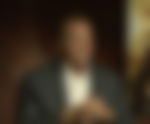 Sarcastically, Arnold stated in his video, "Slv, I just saw your knife you've signed for charity… It's unbelievable; look at this knife." However, he took a dig at his knife and said, "But this is not a knife. Now, this is a knife." Continuing his mocking session, he added, "This is what we used in Predator. It's just a little larger than yours, but don't worry about it." 
While concluding his video, Schwarzenegger added, "In all seriousness, all the best of luck with Rambo this weekend, okay? You're going to be a hit. It's gonna be a smash. You're the best." However, now their enemy status seems to be dissolving. 
How the bittersweet bond evolved?
ADVERTISEMENT
Article continues below this ad
The dispute between these legendary stars started at the 1977 Golden Globe Awards. According to the Express UK, Sylvester Stallone, once violently attacked Arnold after throwing a flower dish at him. This incident happened at an awards ceremony, which later marked the start of their famed animosity.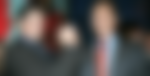 In a previous interview, Arnold teased Sylvester for working in the worst movie of his career. In 2019, shutting Arnold's babbling on his flop movie. Sharing a tweet video, Stallone said, "Okay, my big muscular friend, I saw you the other night on Jimmy Kimmel, kind of making fun of me… You know, telling the whole world about how you tricked me into doing the worst movie ever in my life. Nah, does it bother me Nah?"
ADVERTISEMENT
Article continues below this ad
WATCH THIS STORY: Inside $450 Million Worth Arnold Schwarzeneggers Insane Real Estate Empire
Stallone added that if he didn't shut his mouth, he would make a sequel called, "Stop, or your grandmother will beat your a**." Apart from this, Stallone and Arnold have joined hands from time to time and amazed their fans with their duo. 
Edited By: Vibhanshu Kumar