Arnold Schwarzenegger's Son Was Dragged Out of Class by Mother to Save Terminator's Dark Truth: "Everyone Is Finding Out About.."
Published 06/19/2022, 10:00 AM EDT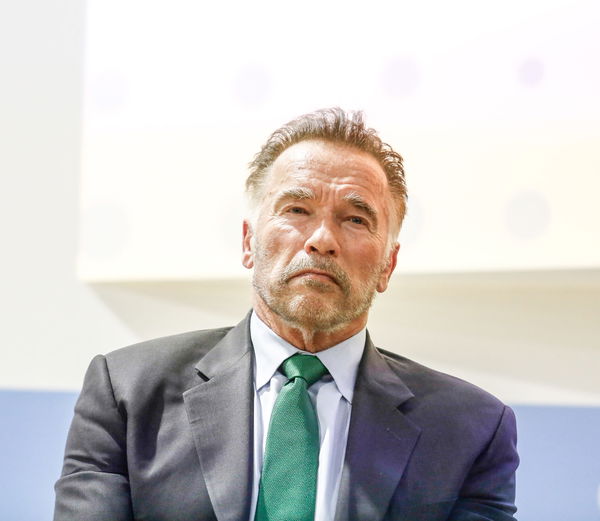 The storied bodybuilder and actor Arnold Schwarzenegger had a very public split with his ex-wife Maria Shriver back in 2011. The reason? Schwarzenegger's extramarital affair with their housekeeper, Mildred Baena, and the resultant child, Joseph Baena.
ADVERTISEMENT
Article continues below this ad
The news of Schwarzenegger fathering a son out of wedlock set off a tabloid frenzy. We know how the story wrapped up from the athlete-turned-actor's perspective, but what about Baena?
ADVERTISEMENT
Article continues below this ad
Joseph Baena on when the world came to know the truth about his paternity
Mildred Patricia Baena, a Guatemalan-born woman, kept the truth about her son's parentage for a long time. Even the father, Arnold Schwarzenegger himself, reportedly learned that Joseph Baena was his son when he turned eight and began resembling the former governor of California.
"I remember the day very vividly," he told Men's Health. "I was in the eighth grade. Fifth or sixth period. And I get called out of class to leave. And my mom's there, and she's like, 'We gotta go—everyone is finding out about you and who your father is.' "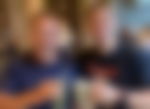 At an incredibly young age, Baena's world turned upside down. "I'm 13," he continued. "Your body's transforming; your mind is transforming. And now my life transformed before my eyes." The media swarmed their house, and Baena went into hiding with his mother at his relatives' place in Texas.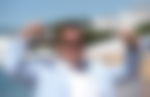 "She was really the only person I had, and I was really the only person that she had," he said. "No one knew, and everyone wanted the details. We had each other's backs." Now that the world knew of his connection with the famed actor, life was bound to change for Baena.
The fifth child of Arnold Schwarzenegger
Joseph Baena was born in Los Angeles on October 2, 1997. He is an aspiring actor/bodybuilder/real estate player. So it's safe to say, the 24-year-old is looking to follow in his father's footsteps. In ten years, he sets the stage of his life like this: "I'm an award-winning actor with lots of real estate experience, and I'm on a boat in Miami, sipping a mai tai with my buddies, getting ready for the next movie."
ADVERTISEMENT
Article continues below this ad
Congratulations Joseph! Four years of hard work studying business at Pepperdine and today is your big day! You have earned all of the celebration and I'm so proud of you. I love you! pic.twitter.com/aRuJzGzAWi

— Arnold (@Schwarzenegger) April 27, 2019
But unlike his father at his age, fitness isn't his whole life. He built a strong self-identity, growing up proud of his Latino roots, learning to cook with his mother, and celebrating his Guatemalan heritage through food, culture, and music. He works out at Gold's Gym but pays as much attention to his friends, family, lifestyle, and having fun.
ADVERTISEMENT
Article continues below this ad
Now, the obvious path for him to take would be of a resentful and enraged child of a famous father. But Baena grew up a level-headed, happy man with big dreams, striving to take his career one step at a time, and refusing to use his father's name for opportunity. He has a good relationship with Schwarzenegger, with pictures of them working out together scattered across the internet.