"You're on Your Own"- Millionaire Arnold Schwarzenegger Refused to Fund His Son After College
Published 07/10/2022, 12:31 PM EDT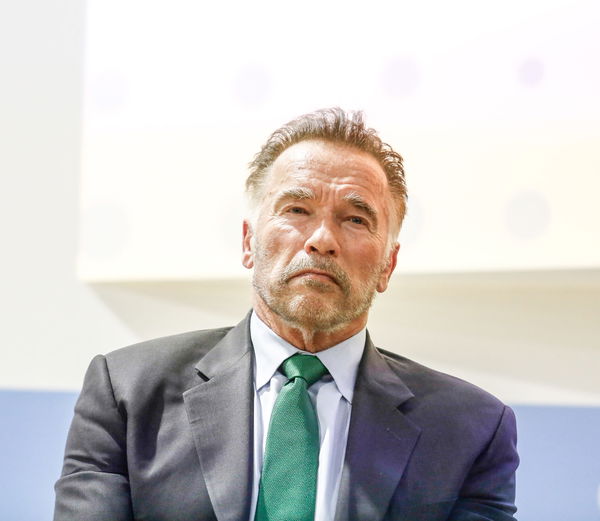 Bodybuilding legend Arnold Schwarzenegger has five children. Four from his marriage with Maria Shriver and one from the extra-marital affair that ended it. Joseph Baena, a son he fathered with his ex-housekeeper Mildred Baena, is currently 24-years-old.
He formed a relationship with Schwarzenegger after news of his parentage broke out. It turns out that the father-son duo share quite a few interests. Baena is an aspiring silver screen star and passionate about fitness and body-building. Albeit different from his dad, he has also dipped his toes in the real estate market.
ADVERTISEMENT
Article continues below this ad
Arnold Schwarzenegger funded Baena's college education
Joseph Baena had a fairly simple reason for entering the real estate market. He needed money. Appearing on the Unwaxed Podcast earlier this year, Baena revealed his journey into the working world. Turns out, his father Arnold Schwarzenegger supported him through college.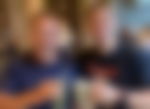 "I'm really grateful that my dad helped me get through college," Baena started. "But right when college was done, it was just like, 'You go. You're on your own.' I was like, 'Oh, s***.'" Suddenly left to his own devices with an acting career that hadn't quite kick-started yet, Baena had to find a way to make money.
"So yeah, I needed a job, and I was not getting any of the acting roles that I thought I was going to get, and like starting to get paid," he continued. "I was like, 'I need to do something.' So I started interning at this real estate company."
Baena cultivated an interest in real estate
After college, Arnold Schwarzenegger's son began working with ARIA Properties, a team he is still with. He went in with the mentality that he will be a movie star, and real estate would supplement his income.
"I went in there. I was like, 'I want to just learn as much as possible while making some kind of income.' And then I enjoyed it and was like, 'Oh, I think I can do this pretty well.' So, I got my license," he explained.
ADVERTISEMENT
Article continues below this ad
 

View this post on Instagram

 
He joined the ARIA team as a residential real estate agent in 2021. Earlier this year, he celebrated selling his first home through Instagram. "SOLD!!! Congratulations to my clients for trusting myself and @aria_properties to sell their beautiful Santa Monica Property!🍾🎉🎊," he wrote.
ADVERTISEMENT
Article continues below this ad
But that does not mean he has given up on his acting career. He will feature in the upcoming sci-fi thriller Encounters, among other budding projects.
Edited By: Deepakshi Chaudhary