"Just Became So Obsessive": Strongman Giant Eddie Hall Revealed What Made Him Go for 1100 Pounds Deadlift World Record; Interview 2019
Published 01/22/2023, 7:45 PM EST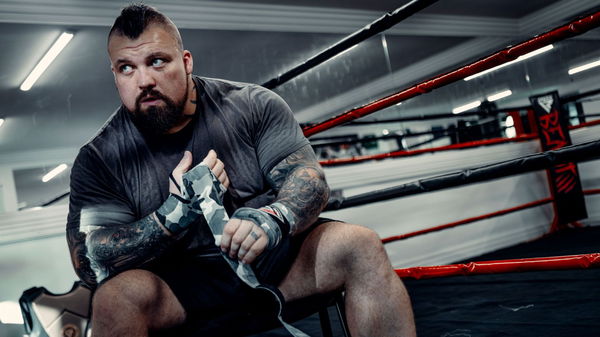 The 2017 World's Strongest man, Eddie Hall, is the first person to perform an 1100 pounds deadlift. The lift was really deadly as witnesses claim Hall nearly lost his life while trying to make the impossible, possible. But what made the powerlifter readily put his life at risk? During an interview in 2019, Hall revealed the reason behind his decision.
Eddie Hall performed the aforementioned deadlift in 2016 at Europe's Strongest Man competition. The strongman created history when he lifted half a tonne off the ground for the first time, ever. While performing the deadly act, Hall had blood seeping out of his nose, tear ducts, and ears.
Strongman Eddie Hall opens up about the 1100-pound deadlift
ADVERTISEMENT
Article continues below this ad
In July 2019, Edward Stephen Hall appeared in an interview with London Real. Herein, he revealed the reason why he decided to perform the deadly lift. Hall shared that he was inspired by the legend Andy Bolton, who was a phenom in the strapping industry. Just like him, Hall wanted to do something out of the ordinary and cement his name in history. "I wanted to do something more extraordinary. I want to be the first man to pull half it's on. The first man to pull 1100 pounds off of the floor and it just became so obsessive, you know," said the powerlifter.
Hall further added that once the words were out of his mouth, he couldn't take them back as he was a man of his word. Explaining his mindset, Hall said, "Once I said it, that was it. I've committed; people have heard it. And I don't want to be the guy that said something and not backed it up, cause to me that guy is a d**khead, you know, the guy that shoots his mouth and then never delivers. That's a downer."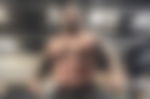 Though Hall eventually achieved what he wanted to, the now 35-year-old had to pay a heavy price. It almost cost him his life.
Aftereffects of lifting the heaviest weight
ADVERTISEMENT
Article continues below this ad
In 2016, Eddie Hall did the unthinkable by breaking his own world record of 465kg deadlift. However, seconds after achieving the feat, The Beast lost his vision and fell unconscious. As per the reports, Hall had burst some nerves in his brain resulting in blood pouring out of his eye, nose, and ears while performing the act.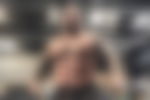 Later, Eddie Hall revealed that at that moment, he thought it was where he was going to die. Fortunately, Hall received medical assistance in time and no permanent damage was done. He recovered soon after and returned to the sport.
ADVERTISEMENT
Article continues below this ad
Watch This Story: Arnold Schwarzenegger vs Andre The Giant: Who Is Stronger?
Though Hall risked his life while creating the record, Icelandic strongman Hafthor Bjornsson broke it just three years later. This story just proves that nothing is permanent in life and no record is worth risking your life for.
Edited By: Pritam Priyedarshi