Legendary Bodybuilding Coach Debunked the Myth Around 'Insulin's' With 300lbs Strong Legend's Example: "Walking Around 300 Pounds Shredded"
Published 11/09/2022, 6:15 AM EST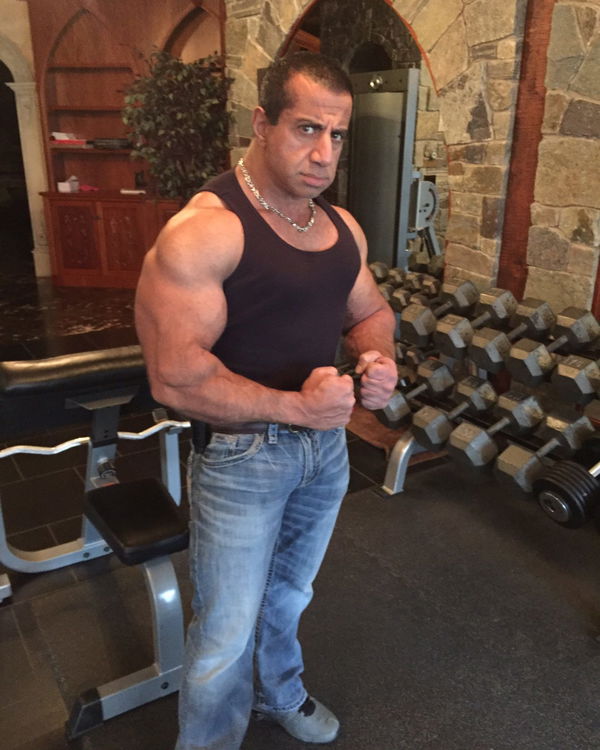 Bodybuilding coach George Farah is one of the successful names in the sport with an uneven career. A retired Lebanese IFBB bodybuilder, the legendary coach has trained several bodybuilders in his career, with many making it to the Mr. Olympia stage. Like his trainees, Farah's journey to the top was full of ups and downs. Nevertheless, he made it big in the sport and continues to embark his wisdom to others.
ADVERTISEMENT
Article continues below this ad
In a 2021 interview, George Farah shared his thoughts about insulin usage in professional bodybuilding. He revealed how the bodybuilders he trained never consumed insulin to boost their performance.
ADVERTISEMENT
Article continues below this ad
It's just a bodybuilding myth as per the legend
Reports suggest that people who are into professional bodybuilding consume insulin at least once in their lifetime. George Farah disagreed with that statement and went on to debunk this myth. He even suggested that it isn't good for a bodybuilder to consume this if they care about their health.
He starts by talking about none other than Branch Warren. "As long as I've known him. We've been eleven years together," Farah said and continued, "Never, ever, ever. do you understand what I'm saying? He's walking around 300 pounds shredded." Branch Warren is a retired IFBB professional bodybuilder who has won the Arnold Classic title twice. Farah has trained him for a long time and knows the bodybuilder well.
"So you're not going to duplicate this because you don't have the genetics or you don't have the heart or work ethic," Farah said and continued, "Like Branch or all of these guys. Branch used to have no genetics but he proved to everybody hard work can make it." 
George Farah's IFBB career
Growing up in Lebanon, Farah as there was a war going on during that time. Even in a harsh childhood, he managed to get into bodybuilding.
ADVERTISEMENT
Article continues below this ad
He achieved the title of "Mt. Lebanon" when he was just 15 years old. When Farah grew up, he came to the United States to pursue his degree in electronics. Without a kidney, he managed to compete at the 1999 NPC New York. He has won 23 IFBB titles and also 5 other bodybuilding titles.
ADVERTISEMENT
Article continues below this ad
WATCH THIS STORY – 4 must-have supplements containing Nitric Oxide for attaining your intense bodybuilding goals
Farah had a good IFBB career despite all the issues he went through. What do you think of professional bodybuilders consuming insulin? Does it harm them? Let us know in the comment section.
Edited By: Simar Singh Wadhwa