Millionaire Arnold Schwarzenegger Refuses to Buy 21st Century's Biggest Necessity: "Thumbs Are Too Big"
Published 06/23/2022, 11:00 AM EDT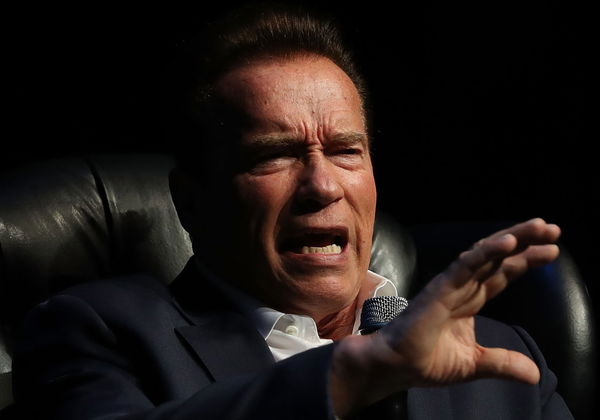 The world today knows Arnold Schwarzenegger for the different roles he has played on and off-screen during his lifetime. Some people recognize him as an athlete who revolutionized bodybuilding, while for some, he is their favorite action hero – the 'Terminator.' Arnold has adapted and grown into various characters and roles with time. However, according to his 28-year-old son Patrick Schwarzenegger, there are still certain things of the modern world that he avoids using.
ADVERTISEMENT
Article continues below this ad
When Arnold  was in Austria, he wanted to be the best bodybuilder in the world. But when he came to America, he realized that the sky is the limit. Hence, a farm boy from Austria turned himself into one of the most versatile human beings on the planet. From bodybuilding to Hollywood, to politics, to a successful entrepreneurial journey. Arnold has led an extraordinarily fascinating life.
ADVERTISEMENT
Article continues below this ad
Arnold Schwarzenegger does not have a phone
In a recent interview, Arnold's son revealed his dad does not use a phone. Patrick said, "My dad doesn't have a phone. He refuses to text. He only uses his iPad and face time." The Staircase actor said this in response to the question about who among his mom and dad texts him the most.
However, he further elaborated, "He still has his first phone he could ever afford the flip and he still uses it in the car. He's got these speed dials memorized that it. He doesn't have anything else."
He even added, "I think his thumbs are too big for phone or something," jokingly and the audience burst into laughter.
ADVERTISEMENT
Article continues below this ad
Arnold's reaction to Patrick's new movie venture
Amazon Prime's dark comedy series 'The Boys' will feature Patrick Schwarzenegger in a spinoff. However, when he showed his pictures from the shoot to Arnold, he was a bit confused. About Arnold's reaction to his role, Patrick said, "He looked at me and he was like, 'What the f*** are you filming?" 'The Boys' received a great response from the audience ever since it got premiered in 2019.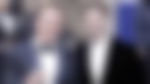 ADVERTISEMENT
Article continues below this ad
Now that Patrick is also a part of the franchise, it would be interesting to watch how the story proceeds. Being the son of the Terminator, the expectations would obviously be very high.