"My Dad Was Obsessed": Arnold Schwarzenegger's Son, Patrick, Revealed a Preschool Ritual That Taught Him to Be Self-Dependent
Published 11/16/2022, 10:45 AM EST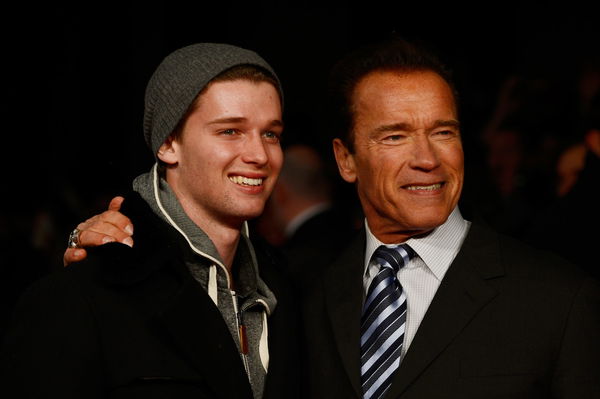 Arnold Schwarzenegger is known to be a loving father to his children. He never misses a chance to hype them up on their endeavors. Although all of them have been leading successful individual lives, he still pops up with them in a picture or two. His son, Patrick Schwarzenegger, is an actor and a businessman. Both father and son have a special bond with each other.
Recently in an interview, Patrick opened up about his childhood. He talked about how business has always been ingrained in his brain. While he began setting up his own ventures at a very young age, his parents always had his back. The star also talked about how Arnold supported him in his interests when he was a child.
ADVERTISEMENT
Article continues below this ad
Arnold Schwarzenegger had an obsession with his son's interests
While talking about his childhood, Patrick mentioned how he was always interested in business. When he was in preschool, he would sell lemonade and baseball cards to earn money. He aimed to become self-dependent even when he was young. His parents, Maria and Arnold, supported him without hesitation. In fact, as a ritual, Arnold would excitedly teach his children about the profit and loss aspects of a business. Patrick recalled, "my dad was obsessed with teaching us about money and numbers."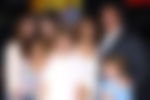 Since then, Patrick's interest in business bloomed. He would visit movie sets with his father while also pursuing business academically.
ADVERTISEMENT
Article continues below this ad
This drove him to look after the business and marketing aspects of cinema. Although he was an actor, he was also passionate about being an entrepreneur. The star now juggles both of his passions.
But amidst pursuing his passion for acting, Arnold encouraged his son to pick up something else alongside. This was to stay occupied all the time, even if he did not land any acting gigs for a while. Patrick recalled how his father advised him to pursue business side-by-side in order to stay sane.
ADVERTISEMENT
Article continues below this ad
Watch this story: 75-year-old Arnold Schwarzenegger spotted with his lookalike son
Arnold himself has juggled many roles in the form of a bodybuilder, actor, and politician. Therefore, it doesn't come as a surprise when we see his children follow their father's path.
Edited By: Rupak Kumar Jha