"My Girlfriend Won't Go to the Grocery Store With Me": Arnold Schwarzenegger's Son Annoyed His Partner With Weird Business Research in 2022
Published 11/20/2022, 10:45 AM EST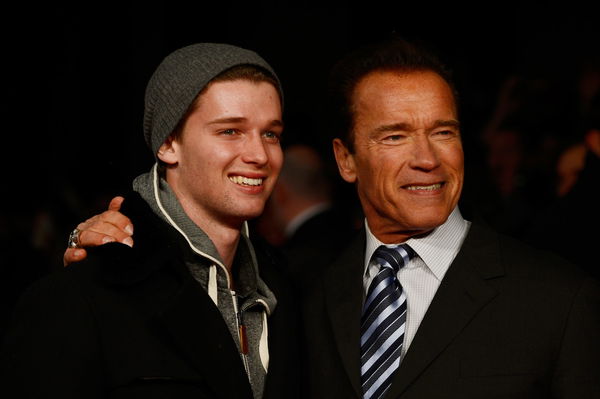 The son of the legendary bodybuilder, Arnold Schwarzenegger, Patrick, is no different. He always was in the limelight as a byproduct of the lineage he carried. However, Patrick has paved his own path and crafted his unique identity. He recently spoke about his business instincts and their repercussions.
Patrick often spends his time interacting with people. Even if he's at the grocery store. However, the star had to pay a price for it. He once revealed how his girlfriend refused to accompany him to the grocery store because of his extraordinary habit.
ADVERTISEMENT
Article continues below this ad
Patrick Schwarzenegger picked up his business skills from his father Arnold
Patrick Schwarzenegger is an actor and entrepreneur. Since childhood, his father, bodybuilder Arnold Schwarzenegger, encouraged him to develop a business mindset. However, this came at a price. Patrick talked to his co-star Dane DeHaan about how his entrepreneurial side would pop out in grocery stores. He would always interact with the staff and ask them questions about the inventory and pricing.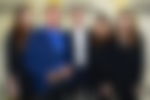 The actor would spend hours inquiring about new stocks and sources and comparing prices. Since the actor began spending so much time at the store, he revealed his girlfriend gave up and refused to accompany him.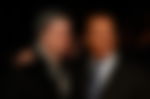 He said, "Yeah, my girlfriend won't go to the grocery store with me anymore because I could stay for hours." In fact, Patrick was a frequent visitor. "I think the people that work there know me on a first name basis. I love to ask them what's new. Why did you guys start to carry this? What is different about it? I like to go to different stores and see how the pricing is different or where they place it. It's a really weird thing that I just love."
ADVERTISEMENT
Article continues below this ad
Arnold instilled this behavior in his son
Arnold Schwarzenegger loved this entrepreneurial side of Patrick. In fact, he enthusiastically taught his children basic maths and the concept of profit and loss at an early age. Patrick grew up selling baseball cards and lemonade. Thus, he established his interest in business studies in his childhood.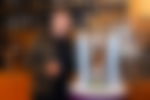 Arnold also encouraged Patrick to take up business studies academically, although the young Schwarzenegger was interested in films. The bodybuilder reasoned that acting gigs have a season, and he wanted his son to have something to fall back on and keep him sane. Arnold has always been proud of his children and it shows in his teachings.
ADVERTISEMENT
Article continues below this ad
Watch This Story: Revealed – Legendary Arnold Schwarzenegger's unseen images from Oktoberfest 2022
Edited By: Akash Pandhare