"My Idea Is To Get Up to 433 Pounds": Strongman Eddie Hall's Insane "Bulk" Bodybuilding Journey Plan Has Not Impressed Many
Published 01/25/2023, 3:45 PM EST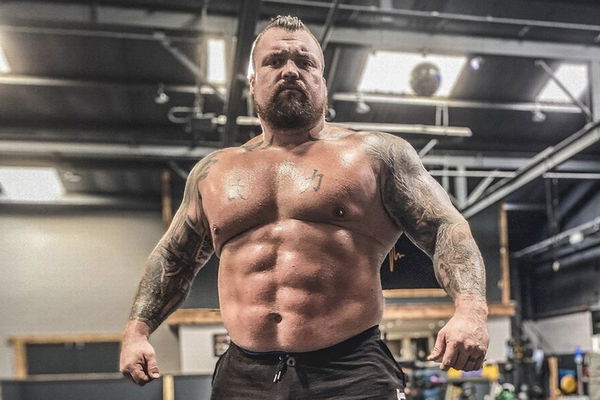 Ever since officially changing gears, former strongman Eddie Hall seems to be working hard toward his bodybuilding journey. Recently, Hall worked with IFFB pro bodybuilder Jamie "The Giant" Christian in his recent YouTube video. Hall could be seen explaining his unique "bulk" method of gaining a toned body by 2024.  which might have confused a few people.
But what is this bulk approach in Hall's training, and why are people unsure about it? Here is what all the 'fuss' is about.
Eddie Hall reveals his big plan
ADVERTISEMENT
Article continues below this ad
In his recent video with Jamie Johal, Hall did some insane training with the bodybuilding giant. However, towards the end of the video, Hall mentioned he was planning on increasing his weight more and then focusing on structuring the body. He revealed, "At my peak, I was 433 pounds. So my idea is to get up to 433 pounds by April, that's another 30 pounds, and then gonna cut by the end of the year. Like bulk, get the muscles big and juicy and then cut."
Although Jamie seemed to be impressed by "The Beast" and his distinctive method, some were left thinking – why was the ex-strongman choosing a hard road? In one of his recent videos, famous YouTuber Nick's Strength and Power also discussed Hall's uncommon bodybuilding training idea.
He said, "I think this is an interesting approach, to say the least. If I were him, I would just start cutting down." Nick also seemed to be worried about Hall's debut at the bodybuilding stage, where "The Beast" might not be able to produce the expected results.
"Realistically, if Eddie cuts down to a lean enough stage weight to be on a bodybuilding stage. He's probably not gonna have the same muscle mass as a pro bodybuilder, right off the bat," the YouTuber added. Although it may seem like an absurd move, Hall is known to do the unthinkable. This includes doing 1100 pounds deadlift.
How did Hall create history?
ADVERTISEMENT
Article continues below this ad
In 2016, in Europe's Strongest Man competition, the former strongman did the impossible when he successfully attempted a 1100 pound deadlift. However, the "strong" act almost cost Hall his life, as he had blood coming out of his nose, tear ducts, and ears. Regardless, he did it.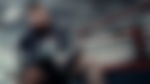 In 2019, during an interview, Hall revealed that his dedication and his dream to create history pushed him to achieve what seemed untouchable. No matter how hard it was, Hall was committed to lifting that 1100-pound weight off the ground.
ADVERTISEMENT
Article continues below this ad
Watch This Story: Bodybuilding beast agrees to eat like strongman for 50k
Hall is just as serious about his bodybuilding career. And although his method seems different, he might reach his goal soon.