"My Kidneys Were Off Really Bad": Ronnie Coleman Opens Up on His Health Struggles
Published 01/18/2023, 7:15 AM EST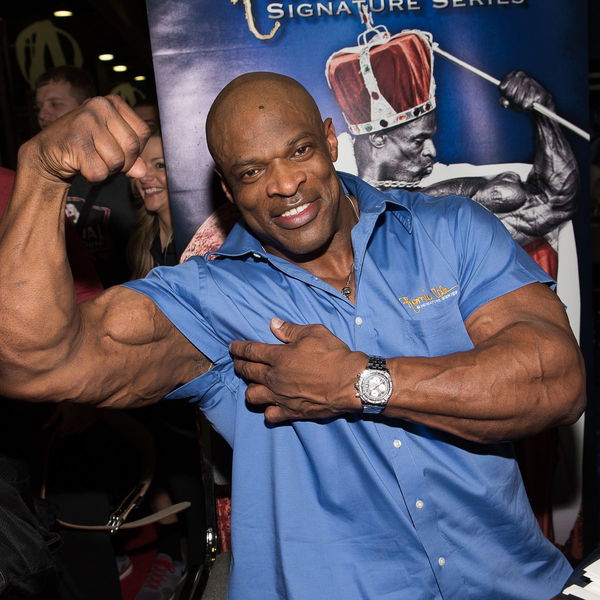 Ronnie Coleman is undeniably one of the most decorated bodybuilding legends of all time. Having won the prestigious Mr. Olympia title for eight consecutive years, his legacy remains unmatched. However, the journey had never been easy. Throughout his bodybuilding career, he had to deal with his ill health, undergo surgeries, and battle excruciating pain.
Opening up about his health struggles in a recent video posted, the King candidly talks about the cause of his injury and explains the treatment that he went through to help him ease the pain.
Ronnie Coleman talks about his treatment in detail 
ADVERTISEMENT
Article continues below this ad
Talking about his treatment, Coleman says, "Everything has been working out pretty good for me lately." Detailing more on stem cell treatment, he reveals how he has recently got his blood work done. He gets the treatment injections every four months from Mexico.
Explaining how the process helped him, he revealed, "Everything now is perfect. My cholesterol is the best it's ever been." Also, his kidneys and liver were severely affected by the medications. He adds, "My kidneys were off really bad."
Speaking about his recovery, he also emphasizes that his liver is a little bit elevated. That's mainly because of the vitamins and supplements that he has to take. However, in general, he is doing great and feels healthy. Coleman is not the only one from the bodybuilding community who has opted for the procedure. Prior to him, 7x 212 Mr. Olympia winner Flex Lewis and reigning Classic Physique champion Chris Bumstead had also undergone the treatment. But what caused Coleman those injuries? Let's find out.
Coleman's injuries had a different root cause 
ADVERTISEMENT
Article continues below this ad
As it turns out, Coleman, for the first time, sustained a severe injury during his sophomore year while playing football. Thus, contrary to popular belief, his issues with his back started even before he stepped into bodybuilding. However, his intense weight-lifting sessions aggravated his condition. Owing to these injuries, Coleman had to visit a chiropractor nearly every day throughout his college.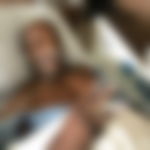 As he stepped into bodybuilding, even though he sustained many health issues, the weight training benefited him greatly; it helped him strengthen his back. Having suffered health issues and had to undergo 13 surgeries, he slowly recovered. And now, with him undergoing stem cell therapy, it's undeniably good news for Coleman's fans that their favorite is gradually gaining back his strength.
ADVERTISEMENT
Article continues below this ad
Watch This Story: From Ronnie Coleman's dominance to Arnold Schwarzenneger's 1980 comeback- Here are the top bodybuilding moments 
What do you think about Coleman's struggle with his health and his gradual recovery journey? Do you think he made a wise choice by opting for stem cell treatment? Do share your thoughts with us.
Edited By: Simar Singh Wadhwa