"Did Triceps Extensions With 240 Pounds": 7'1 NBA Legend's Monstrous Power and Athleticism Left Arnold Schwarzenegger Spellbound During Conan the Destroyer's Making
Published 03/14/2023, 11:12 AM EDT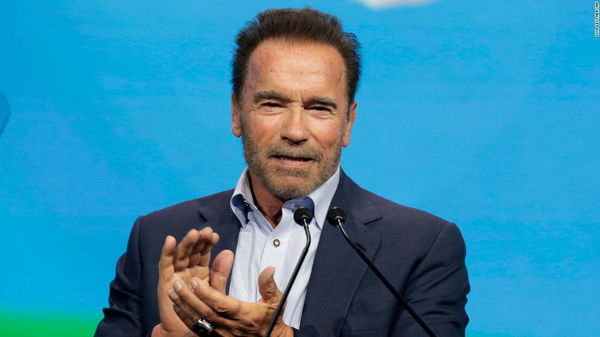 While Arnold Schwarzenegger has been an inspiration for the younger generation, he has a set of people he looks up to as well. One of them happened to be a 7'1 NBA veteran and his co-star. The movie Conan the Destroyer saw a cast full of celebrities who weren't actors. NBA legend Wilt Chamberlain was one of them. The athlete's first-ever movie role turned into an iconic moment when he starred alongside Schwarzenegger.
The former bodybuilder bonded with the basketball player over a lot of things. But one thing about him stood out for the Terminator actor. Let's take a look!
How Wilt the Stilt gave Arnold Schwarzenegger weight training inspiration
ADVERTISEMENT
Article continues below this ad
In his book, Total Recall: My Unbelievably True Life Story, Schwarzenegger remembered shooting for the movie, Conan the Destroyer. That's where he met Wilt Chamberlain and developed a long-lasting friendship. At that time, Chamberlain was one of the GOATs of the NBA, and sharing a screen with him made Arnie elated.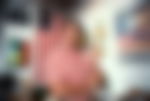 Both bonded over working out in the gym. That's where Schwarzenegger made an observation. Being 7'1 tall, Chamberlain had the strength to perform weight training. Yet, the NBA star wasn't muscle-bound. The more he watched the athlete go at various sports like basketball and sword fighting, the more he was impressed.
Recalling their weight training sessions in his autobiography, the Terminator star praised the NBA star's athleticism, "He took a whole stack of weights on the Universal Gym and did triceps extensions with 240 pounds like it was nothing." While watching Chamberlain on the court, the star also noted how nobody could push the legend out of their way. But this wasn't the only instance where Schwarzenegger was impressed by the enigmatic Chamberlain.
Wilt's way to impress women
ADVERTISEMENT
Article continues below this ad
In an interview with the LA Times, Schwarzenegger once mentioned how Chamberlain's prowess in a wide variety of sports helped him in different ways. This time, it was the NBA champion's expertise in volleyball.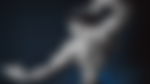 The stars had gone to Muscle Beach in Santa Monica where Chamberlain usually played volleyball. However, Schwarzenegger mentioned that the athlete also went there for romantic indulgences and "pick up his girls".
ADVERTISEMENT
Article continues below this ad
To find a mention in his autobiography meant that Schwarzenegger shared an amazing relationship with his co-star who continued to inspire him. Can you draw out a few parallels between the two? Share it in the comment section.
Watch This Story: Arnold Schwarzenegger, Sylvester Stallone, and Van Damme's Car Collection 2022: Who's Winning?
Edited By: Jahnabi Choudhury