"Never Even Had to Use My Nightstick": Bodybuilding Legend and Ex-Police Officer Ronnie Coleman Once Gave His Two Cents on Abuse in Law Enforcement Back In 2020
Published 09/24/2022, 10:30 AM EDT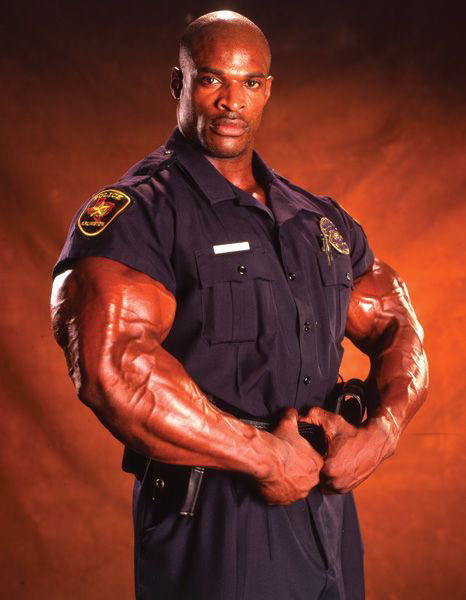 Even after his retirement in 2007, the king of bodybuilding is far from stopping. Born in 1964, this incredible man started his rags to riches journey, with no intention of ruling the Mr. Olympia stage. But, fate had other plans for him. He not only ruled Mr. Olympia but also won it eight times! The man in question is none other than Ronnie Coleman. One of the best-known figures the bodybuilding world has gifted us.
ADVERTISEMENT
Article continues below this ad
But, while most of the world knows this mass monster as a bodybuilding legend, there is another side to his professional story. Before he gained his rise as a physique athlete, Ronnie used to be a cop. He had served the force for quite some time, even maintaining to do so, even after his popularity rose in bodybuilding. And, Coleman once specifically talked about his thoughts regarding this profession on a podcast.  
ADVERTISEMENT
Article continues below this ad
Ronnie Coleman thinks the blue uniform is not made for everyone
According to an article uploaded by Barbend in 2020, Coleman spoke about his thoughts on donning the police uniform. In light of the ongoing controversies regarding police brutality, Ronnie was asked by Joe Rogan regarding the same. Ronnie tackled the answer diplomatically. While he did not pick a side, he definitely outlined who was fit for the force. And, not every average man fell into that list.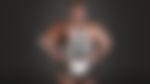 He said that the job wasn't meant for everybody. Ronnie further added, "You have to be real confident in your abilities to protect yourself."
DIVE DEEPER: WATCH: World's Strongest Pound-for-Pound Ex-Couple Ronnie Coleman and Vickie Gates Lifted Insane Weight During Their Mr. and Mrs. Olympia Preparation
Ronnie also reminded everyone that while sour situations may arise and things may get rough, brute force shouldn't be the first resort. To establish this point he also iterated, "I was very, very confident. I never even had to use my nightstick on anybody."
The epic flight of the king
ADVERTISEMENT
Article continues below this ad
Although he retired more than 14 years ago, big Ronnie is always up for smashing a great workout session anytime. He has braved various injuries throughout his training life. Ronnie was famous for being one of the heaviest bodybuilders to ever grace the bodybuilding stage. But, he was also widely known for working out with a herniated disc for a decade.
Performance enhancing drugs have side effects. In the pursuit of extreme musculature, you can get stretch marks, acne, hair loss, and suffer from erectile dysfunction.
Death from heart failure is common. pic.twitter.com/qMw5QBSN1r

— David V. Stewart (@DavidVStewart) June 2, 2022
ADVERTISEMENT
Article continues below this ad
Yet, all of these came at a cost. After his retirement in 2007, he had to undergo extensive surgery. His entire back was fused and he had to get rods and screws in his lower appendages. All this made him wheelchair dependant for the rest of his life. But, it is amply clear that no matter how tough things may get, our king is always tougher.
WATCH THIS STORY: Rare Photos of Joe Rogan: Rober Downey Jr., Ronnie Coleman & More
Edited By: Vibhanshu Kumar