"I Opened the Cockpit and Pe*d Down on Him": James Cameron Screaming at Arnold Schwarzenegger Drove True Lies Actor Mad on the Set
Published 09/06/2022, 10:30 AM EDT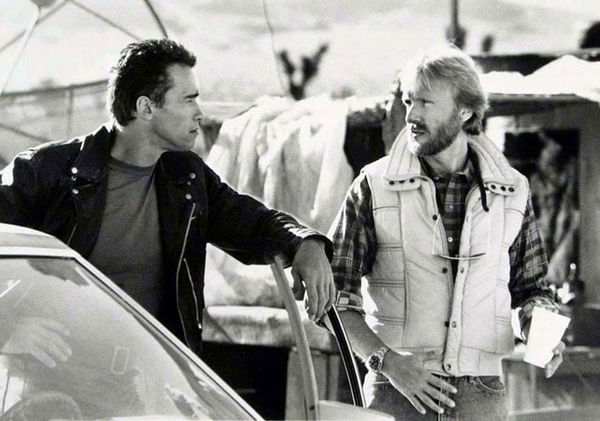 Arnold Schwarzenegger is a name synonymous with success and relentless hard work. He is arguably one of the best action heroes of the 80s. Despite having a slow start as an actor, Arnold did not give up. The legendary bodybuilder persevered his way to the top.
The transition from a champion bodybuilder to an actor was not an easy task. Looking at Arnold's career progression, it might seem easy but starting all over from the bottom is tedious. Moreover, the legendary bodybuilder proved that he could accomplish anything that he put his mind to.
ADVERTISEMENT
Article continues below this ad
Arnold Schwarzenegger recalls an incident from his movie set
The Austrian Oak, Arnold Schwarzenegger was critically acclaimed for his performance in the film 'Conan the Barbarian.' After his first blockbuster, he was offered many films as the lead actor. Arnold played the lead role in the film 'True Lies' directed by James Cameron. The film was the third-highest grosser of 1994. In an appearance at a talk show, Arnold revealed some incidents from the sets of 'True Lies.
Recalling the tough action sequences he said," The most difficult moment was when I had to sit in this cockpit of this harrier jet hanging over twenty-three storey building and hanging of a crane. And I was doing three hours of filming doing all the knobs and the attacking and shooting the guns."
After such a tedious shooting sequence Arnold needed a break to go to the bathroom. "I finally radioed down to the director James Cameron and said listen I have to go to the bathroom and this guy starts screaming at me. Aren't you in character, this is a military mission you're supposed to save your daughter, there is no bathroom right now", recalled Arnold as James Cameron blatantly declined his request.
Arnold was very annoyed by what was happening on set, and it almost made him mad on set. As the audience was curious about what Arnold did after that he laughingly said," Actually the truth is I opened the cockpit and pe*d down on him". Arnold's funny revelation led the whole audience to burst down in uncontrollable laughter. Arnie's actions, as well as comedy sequences, gained him a lot of praise from the audience.
Arnold's relationship with James Cameron
ADVERTISEMENT
Article continues below this ad
Arnold Schwarzenegger collaborated with James Cameron for the first time in the film Terminator. Terminator was a commercial success and paved the way for some more movies in the franchise. It is arguably one of the best action franchise films of all time. Terminator was one of James' breakthrough films which revealed his exceptional directorial skills.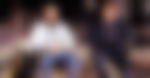 Arnold recalled that they clicked instantly as friends. Their love for action films was mutual which helped them bond even more. While filming, they would ride motorcycles during the weekends. Moreover, James gifted Arnold a Harley Davidson during the filming of Terminator 2. According to Arnold, James is a great friend and they both enjoyed working together.
ADVERTISEMENT
Article continues below this ad
WATCH THIS STORY: Arnold Schwarzeneggers 450 Million Net Worth Decoded
Do you enjoy watching Arnold's movies? Let us know in the comments.
Edited By: Rupak Kumar Jha