70-Year-Old Active Female Bodybuilder Looks Extremely Ripped
Published 02/12/2023, 9:45 AM EST

Follow Us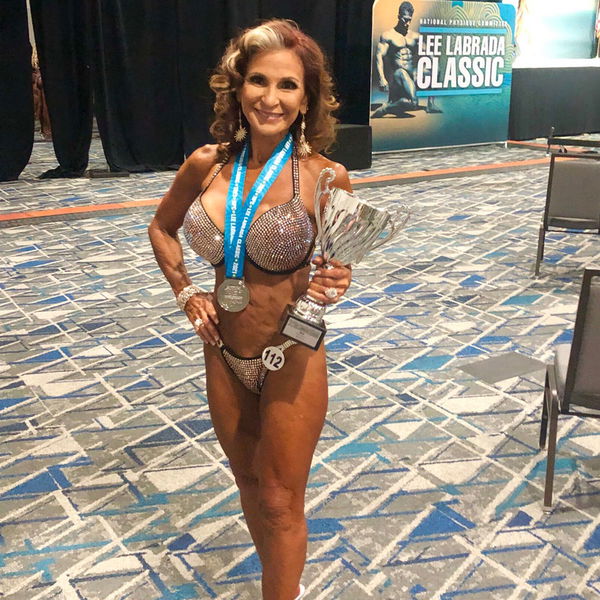 A known name in the bodybuilding circuit, Renne Landers is 70 and impeccably strong. Flexing her ripped body like a pro; the supper granny is now a social media sensation. Earning fame for her insane workouts, Lander shared her motives ahead of the Arnold Classic 2023 competition. Proving again that her age is a number, Landers is breaking the stereotypes and gearing up for the competition with much enthusiasm.
In an Instagram update posted by Renne, her 70-year-young self took her fans throughout her workout life in a day. Sporting a cheetah set by the clothing brand Style Fitness Apparel and adding glimpses of a throwback from Angel Fashion Show 2021, she was seen working out to the music of Letherette's Woop Baby. Going by the looks of it, she is pumped to reveal her bulkier self on March 4th!
Renee Landers is gearing up for the big event 
ADVERTISEMENT
Article continues below this ad
Sharing a collage of photos in a short video on her Instagram, Landers shared a motivating post with her Instagram family. Showing off her ripped and toned body, she gave her fans a flashback to her last year's Angel Fashion. Reflecting how she had the time of her life, Landers recalled the time she spent in Kansas City enjoying her day.
Walking down memory lane, she remarked how her body had changed in the last year. Sharing the experience with fans, she drew the users' attention as to how much more she has bulked up. The bodybuilding star also expressed her anticipation about the much-awaited upcoming Arnold Classic. Reflecting on the same, she added, "when you see me on stage in 3 weeks walking at the Arnold Classic in Ohio, you'll see a more full figured gal!"
However, she also clarified that she has no intention to compete. All she wants is to enjoy her "opportunity to representing ACB and women of a certain age." Like the bodybuilding fans, she is eagerly waiting for 4th March and is looking forward to participating in the second most anticipated bodybuilding event. She remains very active on her social media and regularly keeps sharing her workout routine with fans to keep them inspired.
ADVERTISEMENT
Article continues below this ad
Landers' insane upper body workout
70-year-old Lander took people by surprise when she shared her insane capacity for sustenance. Strengthening her upper body, the 70-year-old shared a short clip with a cheeky caption, "upper body workout today! Because of my fusion, my workouts may not really look like everyone else's… Your trainer will be guiding you."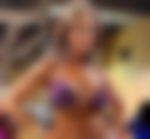 ADVERTISEMENT
Article continues below this ad
Striving for the best, she was spotted doing a variety of exercises. Thus, fighting the narratives, the young star keeps posting such motivational videos. Even though she started her bodybuilding journey late, she makes the best use of her time now. Enjoying her very moments, she now leads a life through examples.
Watch This Story: Most Underrated Exercises For Muscle Growth According To Famous YouTube Bodybuilding Vlogger.
Edited By: Jahnabi Choudhury