Ronnie Coleman Who Sacrificed His Body for Bodybuilding, Nearly Called It Quits on His Career in 1997
Published 10/24/2022, 6:21 AM EDT

Follow Us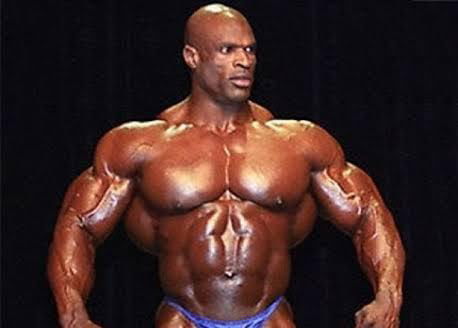 Ronnie Coleman isn't just a champion. The bodybuilding legend set a new benchmark in the sport of bodybuilding. Even at 300 lbs, Ronnie was more conditioned during his prime than any of his rivals. Even legends like Flex Wheeler and Jay Cutler couldn't beat Ronnie in his prime. So, it's shocking to think that "The King" was ready to give up bodybuilding.
In 1997, after placing 9th at Mr. Olympia, Ronnie nearly quit the sport. In July 2022, Coleman came on the 'Don't Be Sour' podcast and revealed all the details behind his decision. 
ADVERTISEMENT
Article continues below this ad
Ronnie Coleman almost quit bodybuilding
Ronnie had been competing as a pro since 1992. After dropping 9th in 1997, Ronnie became demotivated. During the podcast, Ronnie said, "I told my girlfriend you know I got this full-time job police department. I love it, I enjoy it, I'm making good money." As an officer for the Arlington (Texas) police force, "I was making six-figure salary… I had part-time jobs," said Ronnie. Those part-time jobs included working at a shoe store and working as security at Denny's.
Coleman was always a hard worker. The eight-time Mr. Olympia had worked 10-12-hour shifts as a deliveryman before joining the police force. So, by 1997, Ronnie's finances were looking good. In addition, Ronnie said, "I didn't have to pay rent… got benefits, you know. I got good insurance."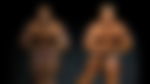 "The King" loved working, but even after five years as a pro, he wasn't making much progress. "I just said, hey I'm done with this bodybuilding stuff," Ronnie said during the podcast. However, Coleman ultimately decided to continue bodybuilding.
ADVERTISEMENT
Article continues below this ad
Next year, Ronnie worked even harder but didn't expect to make any drastic improvements. Little did Ronnie know he was about to start a record-setting run as Mr. Olympia. Coleman upset Flex Wheeler in 98 and then won the Mr. Olympia title seven times in a row.
Ronnie didn't start bodybuilding on his own
"The King" had always been active. Ronnie was a college athlete and dreamed of playing football at one point. Even as a cop, Ronnie regularly worked out at the police department's gym. However, everything changed after he met amateur bodybuilder and gym owner Brian Dobson. Ronnie impressed Dobson so much that he offered the cop a free gym membership. However, there was a catch: Ronnie had to compete.
ADVERTISEMENT
Article continues below this ad
Watch this story – "I Don't See Nobody Beating Them." Ronnie Coleman Discusses His Predication for 2022 Mr. Olympia Contest
Ronnie Coleman is among the greatest bodybuilders ever. If Coleman followed through with his decision to quit, the sport wouldn't have been the same. Ronnie pushed himself and revolutionized the sport.