"Terribly Dysfunctional Family": Arnold Schwarzenegger's First Girlfriend Once Revealed His Struggle to Prove Himself Worthy
Published 08/18/2022, 10:00 AM EDT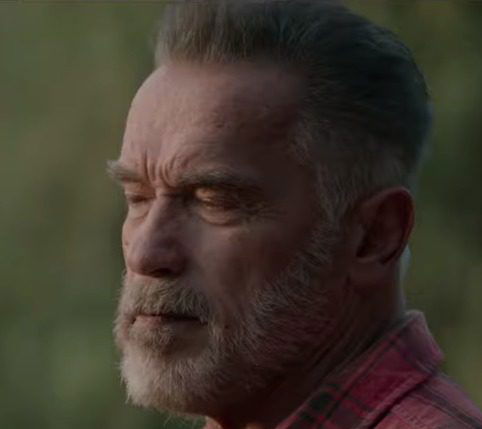 Bodybuilding legend Arnold Schwarzenegger was born and raised in Austria before he moved to the United States in 1968, aged 21. He went on to win six consecutive Mr. Olympia titles between 1970 and 1975, made multi-million dollar movies, and even earned the governorship of California.
But his over five decades in the public eye came with its highs and lows. In 2011, he separated from his wife Maria Shriver after 25 years of marriage and having four kids together. The divorce came in the light of his affair with their housekeeper, where he fathered a son out of wedlock.
ADVERTISEMENT
Article continues below this ad
Schwarzenegger's ex-girlfriend sheds light on his life
Commenting on Arnold Schwarzenegger's infidelity scandal, Barbara Outland, who dated the bodybuilder for six years from 1969 to 1975, talked to the Daily Mail. She shared insights into his personality and his childhood life spent in Austria with his family. According to Outland, his strained relationship with his father affected his behavior.
"He had a terribly dysfunctional family. I think that's the core of Arnold," she said. "He was so dismissed by his father who preferred the older son so Arnold really felt he had to prove himself and had this unconscious drive that most bodybuilders have – this need to prove he's worthy." 
The Terminator star's father, Gustav Schwarzenegger, served as a local police chief and raised him with strict discipline. Schwarzenegger has been open about suffering from domestic abuse and violence at the hands of his father. Any disobedience on his part would often lead to harsh punishment.
They became estranged since the bodybuilder's formative years, Schwarzenegger even refusing to attend his funeral in 1972 when he passed away because of a stroke. "I have never shared this so publicly because it is a painful memory, but my father would come home drunk once or twice a week," he said in a video. "He would scream and hit us and scare my mother."
Arnold Schwarzenegger as a father
ADVERTISEMENT
Article continues below this ad
Despite his failings as a husband, Arnold Schwarzenegger proves to be a loving and supportive father to his kids. Following the scandal, the bodybuilder has also established a good relationship with his fifth child, Joseph Baena. During his split with his ex-wife, their four kids, who had all grown up, maintained a strong relationship with their father.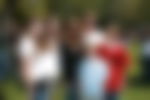 "My kids are a straight 10," he said in a 2015 interview. "I am so proud of them. I'm so in love with them." He also spoke of his bond with Baena, his son from his extra-marital affair. "He's terrific, and he totally understands the situation. So, it all has worked out. It's a very tough situation for him. It's a very tough situation for my kids."
ADVERTISEMENT
Article continues below this ad
The divorce finalized about a decade after the initial filing as a lack of a prenup made splitting their combined $400 million wealth harder. But since their separation, Schwarzenegger and Maria Shriver have established a wonderful friendship over the years. They still come together for birthdays and holidays and even get pedicures together. 
WATCH THIS STORY: Here Are the Top Exercises Arnold Schwarzenegger Used to Build His 22-Inch Arms
Edited By: Simar Singh Wadhwa