"That Was a Mensch Move": Arnold Schwarzenegger, Otherwise Known for His Flirty Nature Received Absolute Admiration From His Golden Globe-Winning Co-Actress Once
Published 08/30/2022, 11:15 AM EDT
Arnold Schwarzenegger owns a diverse fan base, given that he changed his career multiple times. Regardless of the risk, Arnold put forth his best version in every field he chose. His dominating personality was always crystal clear, be it in bodybuilding, acting, or politics.
Working in films and movies, the muscle man gained name, fame, experience, and good company. Not only for his fans, but his grounded behavior was also noteworthy for many of his co-workers.  
ADVERTISEMENT
Article continues below this ad
Jamie Lee Curtis, who worked with Arnold Schwarzenegger in True Lies, once shared an incident revealing the bodybuilder's manly move. 
Arnold Schwarzenegger and his mensch move
Arnold Schwarzenegger worked with James Cameron an uncountable number of times. 'The Terminator' sequels are among the most prominent ones. Another film that uplifted Arnold as an actor is True Lies. It was a huge box office success and earned around $378,882,411 worldwide.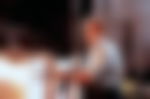 In 2015, Jamie appeared for an interview where she went along with the word association game. The interviewee also took Arnold Schwarzenegger's name, in reply to which the actress disclosed an inside story. 
The shooting for True Lies ended in April and was available in theatres from July. Arnold shared the screen with Jamie, an American actress popular for her acting and activism. Their perfect alignment did wonders in the film industry.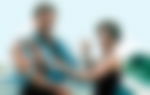 The incident happened in June when filmmaker James Cameron put her on a conference call with Arnold. Initially, the contract was written in a way that Arnold's name was above Jamie's. Now James could sense the success of the film and called it "a domestic epic." 
The movie was entirely focused on marriage, so the director wanted to place her name above the title alongside Arnold's. To her surprise, Arnold Schwarzenegger, the lead actor who did multiple blockbusters, agreed with James.
"I'm telling you in the world of show business, 'show off' business is how I like to refer to it, that is such a coveted negotiable commodity, the credit," she said. "Arnold Schwarzenegger said, 'absolutely' like that. That was a mensch move on his part."
This incident alone compelled Jamie to give Arnold the tag of "a great guy".
The True Lies
ADVERTISEMENT
Article continues below this ad
The movie was launched in 1994 and rocked the whole world with its storyline and visuals. This time it wasn't entirely an action film, but rather fell under the spy genre.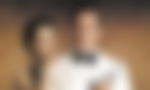 Arnold Schwarzenegger played the role of a secret agent who neglected his wife because of his tasks. But it didn't take long for him to realize his mistake when he saw his wife having an affair. 
ADVERTISEMENT
Article continues below this ad
Watch This Story: James Cameron had to drop his dream superhero project featuring Arnold Schwarzenegger and Leonardo DiCaprio due to lack of budget
The entire movie revolves around marriage and Harry's (Arnold) secret job. Harry's wife, Helen's (Jamie) reaction after she uncovers the truth, is also one of the most thrilling parts. 
Edited By: Rupak Kumar Jha