The Undefeated Outlook of a Female Bodybuilder With No Hands and Feet: "Don't Want to Be Judged for My Body and Yet I Put Myself in a Bodybuilding Competition"
Published 01/17/2023, 3:00 PM EST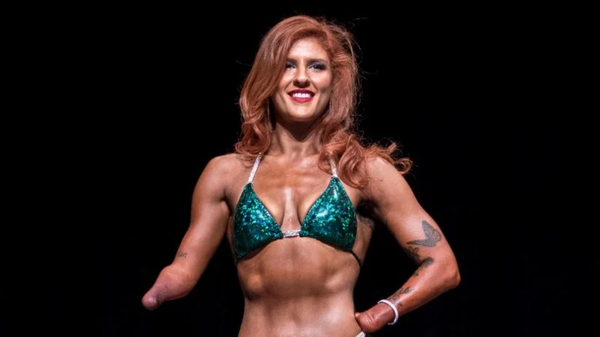 Challenges come in various forms and do not exclusively include minor obstacles in the course of life. For bodybuilding star Vanessa Calafiore, one of the biggest challenges was her physical setbacks. Born with no hands and legs, nothing could stop the legend from shooting for the stars. And while the journey hasn't been the easiest, Calafiore surfed the waves of disability like a champ.
In an interview with ABC News, the champion spoke about how she perceived her challenges in childhood. While she never expected to stick out like a sore thumb, she aspired to do what felt like the impossible – she trained to become a bodybuilder!
How Vanessa Calafiore conquered bodybuilding
ADVERTISEMENT
Article continues below this ad
A common myth about disability is that it's a one-way ticket to the end of goals. But many para-athletes and activists have proven otherwise. Vanessa Calafiore became one of the shining examples of how ironies could play out in favor of an individual. Born with no hands or feet, apprehensive of those who judged her body, the legend decided to show off her strength and beauty on stage.
 

View this post on Instagram

 
Of course, things weren't easy. After all, physical impairments turn into disabilities when resources are not inclusive of those in need. Physically, it was a challenge, but tweaking the resources around, in order to train, was where the real plan came into play. In order to make gym equipment a bit more accessible, Calafiore had to work around and devise various hacks.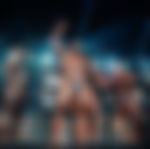 While she grew up nervous about her body, bodybuilding was surprisingly a good way to channel confidence. By the time she began training, Calafiore was already suffering from chronic pain. Yet, she found her love for squats and went all in. She recalled, "The irony is not lost on me that I don't want to be judged for my body and yet I put myself in a bodybuilding competition".
ADVERTISEMENT
Article continues below this ad
 

View this post on Instagram

 
ADVERTISEMENT
Article continues below this ad
Eventually, she had to pause for a moment during the pandemic. While gyms across Australia shut down, owing to the guidelines, the star's body underwent some changes too. In what she described as "a lot more falling", the bodybuilder soon realized that she would need to listen to it first. Giving up on a passion was the hardest thing to do, but Calafiore took it up like a champ. Although she doesn't plan on competing anytime soon, she would never say never!
Watch This Story: Bodybuilding beast Arnold Schwarzenegger top six pack workouts