"They're Weapons of Mass Destruction": Slovak Bodybuilder's Beast-Like Biceps Goes Viral on Internet
Published 01/17/2023, 12:45 PM EST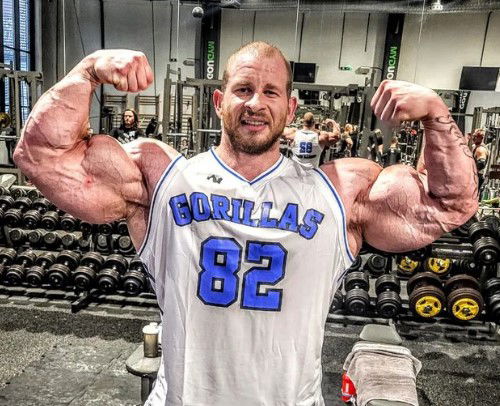 During his run to Mr. Olympia 2022, the Slovak bodybuilder, Michal Krizo shook the bodybuilding world with his unbelievable physicality. With the wrapping up of the big event, Krizo posted a picture on Instagram flaunting his top gun arms and fans can't stop comparing Krizo with the top names in the circuit.
The 6 ft 1 in giant placed 12th in the contest last December. While this came as a surprise to all those expecting him to be one of the top contenders, fans continue to root for the Slovak bodybuilder as seen in his latest post. While the appreciation and awe for the bodybuilder's arms dominated the fans' reactions, most people expressed their wish to see him battle for the title in Arnold Classic.
Fans go gaga over the '

armstrous'

 bodybuilder

ADVERTISEMENT

Article continues below this ad

Developing a goliath physique has become the unwritten norm in the world of bodybuilding. Although bigger doesn't mean better, the impact of massiveness is quite undebatable. Fans pour praises on Krizo's stupendous arms. A comment read, "Those aren't guns… They're weapons of mass destruction!"
 

View this post on Instagram

 
"Man what size are those arms??? They are bigger than most people's legs!"
"Unbelievable!!! This is just art, pure and simple."
"Holy shit bro. Looking massive Hard work pays off 🦾🦾🦾"
"That's beyond anything!!"
"OMFG!!!!!!! Worship u in a ❤️ beat!"
"Different breed 🔥"
"Focus, discipline and body more than perfect athlete. 👏"
That said, the Slovakian's placing at 12th in Mr. Olympia 2022 upset his fans as written by one of them, "Should have been placed top 5 at Olympia."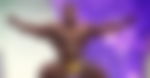 Understanding that he has every chance to be the top guy, a few fans expressed their wish to see him participate in the Arnold Classic, which is set to happen in the first week of March. 
"Dear god 😮 jump in the Arnold big guy?"
"You doing the Arnold classic Columbus? 💪"
"You should do the Arnold classic"
"Do the Arnold bro 🔥👏"
"Looks better than Ramy! Brandon! Nick!"
Fans suggest Krizo to work on his conditioning
ADVERTISEMENT
Article continues below this ad
Krizo made an outstanding attempt in Mr. Olympia 2022 and has won fans' hearts. Reacting to haters and critics, a fan wrote empathetically, "Come do the Arnold Krizo and smash these talkers. If I had the money, I pay for your way here. You got lost in the shuffle and Iain they had to give it to him. They didn't want him to cry all year.👍"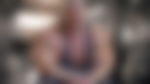 Besides, a few fans suggested some areas of improvement in the comments. "Big Big Arms but His Legs need size," a comment read. Another one encouraged Krizo to improve his back, waistline, conditioning, and posing and said, "u will be Mr. Olympia next year."
ADVERTISEMENT
Article continues below this ad
Watch this story | From Arnold Schwarzenegger to Chris Bumstead – Here Are the Top 5 Most Aesthetic Bodybuilders to Ever Compete in Mr. Olympia
Fans do hope that Krizo will work diligently on problems and come back with a more defined physique. While next Mr. Olympia is a long way to go, it's the offseason and time for relaxing a bit. However, there is no time to slack off for a bodybuilder. Isn't it? 
Edited By: Pritam Priyedarshi