Three Years After Attack, Arnold Schwarzenegger Is Planning a Comeback to Arnold Classic South Africa
Published 05/12/2022, 9:00 AM EDT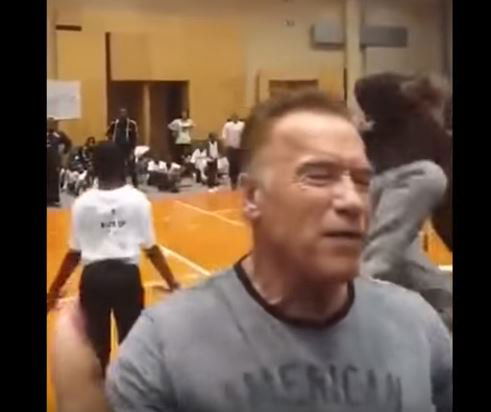 Being Arnold Schwarzenegger means at times, you'll have to deal with some weird moments as well. Obviously, the world adores the bodybuilding legend, but being a global celebrity has some cons. One of them is having lots of haters. However, the way he approaches all the negativity in his life proves how great of a human being he really is.
ADVERTISEMENT
Article continues below this ad
If Arnold Schwarzenegger would have, been scared of what people thought of him, he would still be in Austria. Probably unknown to the world. Instead, he became one of the greatest bodybuilders the world has ever seen. The legend is not just physically strong, but his mind is also as strong as a monk. Perhaps this is what makes him so extraordinary.
ADVERTISEMENT
Article continues below this ad
Arnold Schwarzenegger Plans to be a part of the 'Arnold Classic Africa festival' this year
Three years ago, the bodybuilding legend was attacked by a man at the same Arnold Classic Africa festival with a flying kick from behind. Now, as he plans to return to the fest, he once again proves why he'll always be so great. The fest organizer Wayne Price said, "According to all our plans he will be here to support the event, but we are still waiting for confirmation."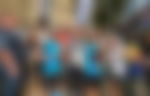 On the security breach in the previous edition, Price further added, "We took note of what happened there and how it happened. And I must say that because now we have moved to an open field, we have gone the extra mile with regards to our security."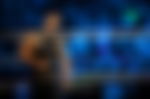 What happened to Arnold's attacker?
ADVERTISEMENT
Article continues below this ad
The police took the culprit into custody, but the former governor of California opted against pressing charges. Furthermore, he requested the people sharing the video online to blur the face of the culprit so that his identity remains anonymous. Well, after seeing this, the guy would have questioned himself about what he had done.
And if you have to share the video (I get it), pick a blurry one without whatever he was yelling so he doesn't get the spotlight.

By the way… block or charge? pic.twitter.com/TEmFRCZPEA

— Arnold (@Schwarzenegger) May 18, 2019
ADVERTISEMENT
Article continues below this ad
These little gestures are what make someone larger than life. Though for Arnold, his life is certainly filled with such moments where he personified the meaning of greatness.
WATCH THIS STORY- Here Are Five Bodybuilders Who Gave Better Biceps Than Legendary Arnold Schwarzenegger