WATCH: Arnold Schwarzenegger Teaches Alphabet With Hilarious Fan-Made Compilation of His Dialogues
Published 05/14/2022, 8:00 AM EDT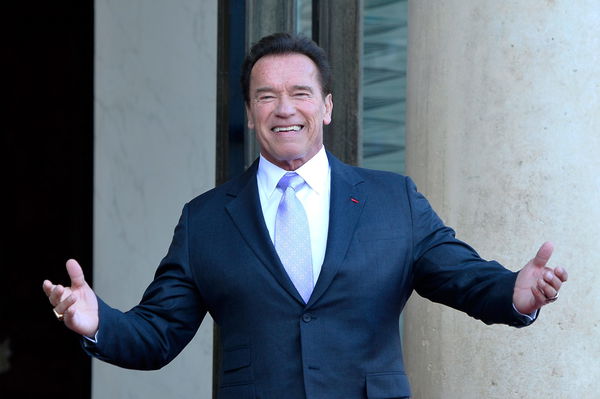 As children, one of the earliest things we learned was the Alphabet. The sing-song A, B, C, D, E, F, G… from pre-school is still fresh in our memories. Now, there is a new version in town, and it includes none other than former Mr. Olympia Arnold Schwarzenegger. The Austrian has been a part of many blockbuster movies across the years. There certainly won't be a compilation of them quite like this one.
Likewise, there have been many iterations, but none might be as fun as this one.
ADVERTISEMENT
Article continues below this ad
Arnold Schwarzenegger teaches the Alphabet
The internet can be a wonderful place, but it can also turn sour. Sometimes, it surprises you with something so unexpected that you're left wondering how you feel. In one such example, a fan has posted a fascinating video on Twitter to help you revise the alphabet. While the video may be old, it probably has resurfaced more than the Terminator.
In the video, a fan has compiled dialogues of the 'Austrian Oak' starting with each alphabet. While the first few alphabets might leave you scratching your head, the video will eventually bemuse fans. However, an argument can be made for the letters A, L, and X used as filler for the video.
The incredible video makes it a fascinating one to watch. It is also a pleasant change of pace from all the irrelevant clips making rounds on the internet.
Hasta La Vista Baby
ADVERTISEMENT
Article continues below this ad
Perhaps, the most expensive four words ever spoken in a film were "Hasta La Vista Baby." The Terminator franchise has been one of the most successful franchises of all time, and Schwarzenegger has been an iconic part of the film.
They reportedly paid Arnold $15million for the second installment of the franchise. With 700 words of dialogue, Arnold got paid $21,479 per word. The movie's most iconic dialogue and the base for the letter 'H' in the 'Arnold Alphabet' cost $85,716.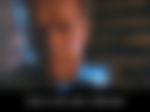 ADVERTISEMENT
Article continues below this ad
Significantly, this was the only movie in the franchise to be nominated for and win an Oscar. Altogether, it received nominations for six awards and won four. No matter what, we are not saying "Hasta La Vista Baby" to the video soon.