When Arnold Classic Champion Kai Greene Revealed His Passion for Art Amidst His Bodybuilding Career: "I'm Celebrating Some Personal Accomplishments"
Published 10/17/2022, 10:00 PM EDT

Follow Us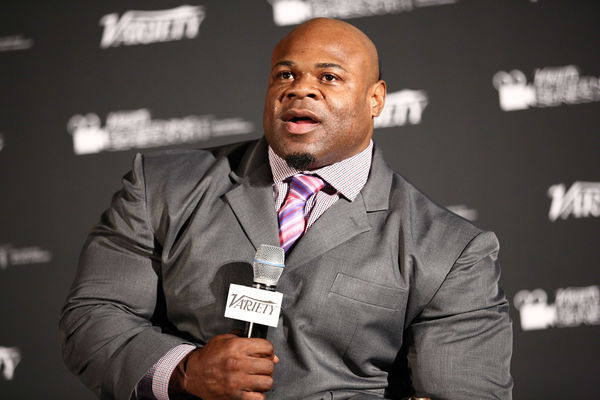 Bodybuilding as a sport requires a lot of dedication and discipline. Intense workout sessions and a fast-changing lifestyle can prove to be a bumpy road for many. However, bodybuilders are not always the rough, tough, and aggressive figures that people may perceive them to be. Many of them have hidden talents that often surprise fans. For example, bodybuilding legend Kai Greene has a hidden side that was once revealed in 2011.
The 3x Arnold classic winner has an excellent physique to date. However, the champion also has a softer, artistic side to him. He once unveiled his own art show to display a series of his paintings for the first time.
ADVERTISEMENT
Article continues below this ad
Kai Greene showed off his artistic side
Being an IFBB pro and a runner-up at the Mr. Olympia championship, Kai Greene has always been popular among the masses. His tragic upbringing in foster care, a difficult childhood, and his ability to rise from his shortcomings made him an inspiration. Hence, when the champion bodybuilder came out with his creations on the canvas, fans were pleasantly surprised.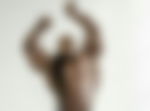 The paintings were made on large canvases and seemed to have a similar theme. He created them during his bodybuilding journey, while he prepared for the IFBB NY pro and Mr. Olympia. While one may be in awe of how the bodybuilder channeled both his physical strength and artistic side, he had a simple reason for it. The legend believed that both bodybuilding and his form of art had commonalities. He stated, "The art show made me realize that I've always been an artist."
ADVERTISEMENT
Article continues below this ad
He further added, "I'm celebrating some personal accomplishments and my own artistic expression."
The iconic athlete elaborated on how bodybuilding essentially made him a sculptor. He considered the sport and paintings on canvas, two forms of art that helped him express himself. Keeping the human physique as his medium, Greene successfully showcased that posing for bodybuilding and painting those poses are his choice of artwork.
ADVERTISEMENT
Article continues below this ad
This is huge for someone who has been through multiple rough patches in their life. Being able to conquer both physical strength and creativity gave Greene a huge outlet. The champion seemed grateful for being able to put up a show. Have you checked out his masterpieces yet?
Watch this story: Here's bodybuilding legend Arnold Schwarzenegger's exclusive training guide
Edited By: Melroy Fernandes